Painted Oak Bedroom Furniture vs Natural Oak: Which is Better?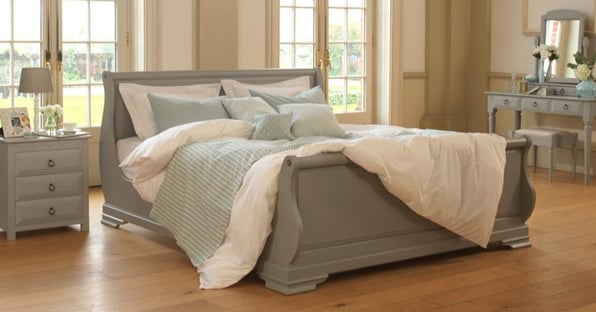 Painted furniture has been trending for some time now. What about painted oak bedroom furniture? It's a beautiful material and can be crafted into many beautiful pieces: from beds, dressing tables, wardrobes and everything in between.
It's stunning on its own but can also be stained or painted to match your existing interior. Which is better for you? We've discussed this below to help you decide.
Painted Oak Bedroom Furniture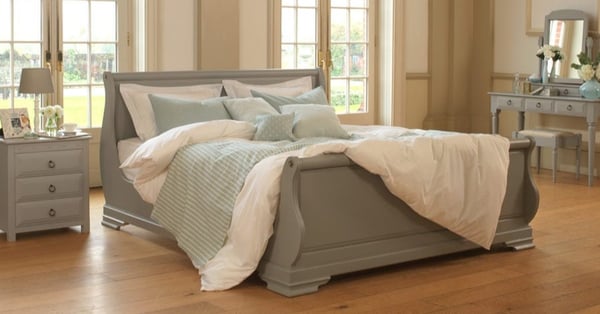 Crafted from the finest solid wood and then completed with high-quality finishes, painted bedroom furniture will withstand everyday use whilst looking spectacular in the process. If you have furniture that's already painted, what might entice you to painted oak is that your new addition can be decorated to match.
Although oak is timeless, having the luxury of incorporating trends into your interior design with just a lick of paint is quite appealing. Country chic? Scandinavian? Contemporary? Not to worry, high-quality oak furniture can be adapted to suit any change, showcasing completely different styles.
The year 2020 is all about warm neutrals and beige is making a triumphant comeback. The new Dulux Colour of the Year, Tranquil Dawn, is inspired by the morning sky. It's the perfect example of the soft accent colours you can replicate in your interior easily.
Over time, if you want to revamp your furniture then you have the option of painting it in different colours, altering the finish of your furniture.
However, many people instead prefer to paint woods like pine.
Oak furniture is extremely beautiful with its natural grains and characteristics, but painting premium hardwood is seen as sacrilege. However, painting pine furniture is a cost-effective way to completely transform the look and style, offering a more versatile canvas.
It's also important to note, they are both sturdy materials that will stand the test of time.
At Revival Beds, we have our stunning Harlequin range, which is painted bedroom furniture with solid oak tops. It's the perfect balance and composition.
Although painted bedroom furniture is an impressive option, you can't neglect the everlasting allure of natural oak.
Natural Oak Bedroom Furniture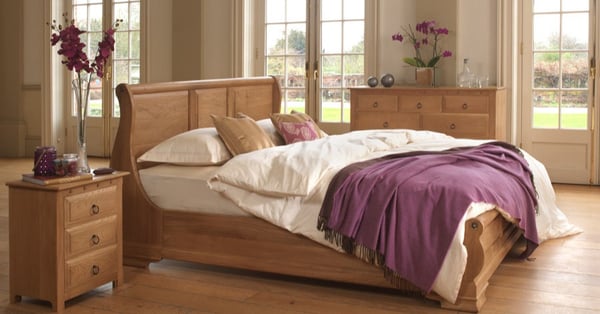 Oak furniture has a wonderfully warm and natural look when finished in wax polish. This enhances the unique undulations of the grain and deepens the richness of the colour. It's undoubtedly one of the best materials to use for your bedroom furniture.
The charm of oak is something to admire on its own. The natural grains of wood gives the furniture its own unique characteristics. Seen as quite a prestigious material, it's not the most popular wood choice to paint and instead is left au naturale.
Oak furniture ages gracefully and has naturally durable qualities, ensuring the later generations of your family can enjoy this stunning piece later in life. It's not just something to sleep on or store your personal belongings; it's a family heirloom that can be passed down for decades to come.
As long as you look after your oak furniture, it will last you a lifetime with little or no maintenance. It's a quality investment when you treat it right. Overall, nothing more than regular dusting and an annual polish with wax to enhance its natural character and charm.
Which is Better?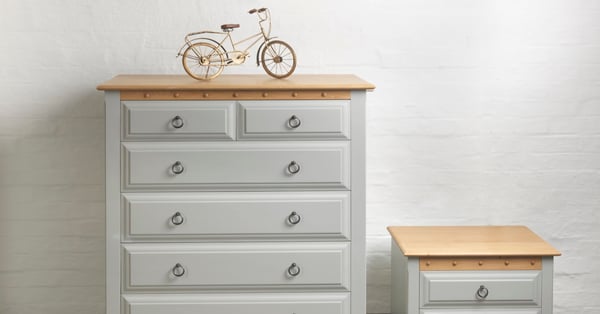 Durable. Stylish. Perpetual. Oak is elegant in any era and guaranteed to last throughout each and every one of them. Celebrated for its natural beauty, oak is a glorious material whatever you decide to do with it. However, if you're looking for that painted style, we think our Harlequin range or a robust softwood like pine would work better
At Revival Beds, whether you opt for a natural wood or painted finish, our experienced craftsmen devote many hours to refining your pieces. It's not a matter of which is better, our commitment to excellence goes beyond that. It's more about which style is perfect for you.
That's why we provide you with a vast array of customisation options, from wood to finish, so you can make your new addition perfect for you, be it one of our famous bespoke beds or handmade solid wood wardrobes.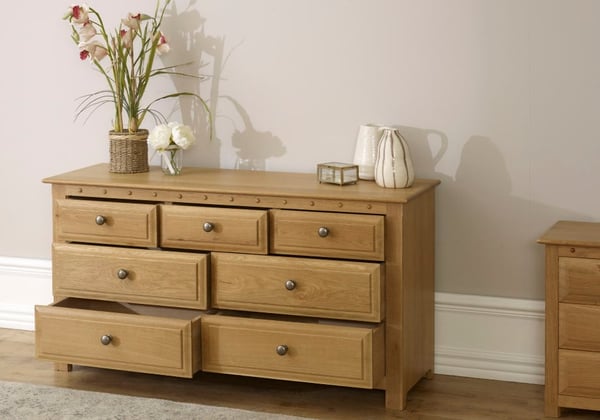 Take a Look at Our Beautiful Painted and Natural Oak Bedroom Furniture
All of the handmade furniture from Revival Beds is crafted with your needs in mind, so you never have to question quality or style.
For a closer look at our handmade bedroom furniture without visiting us in our workshop, you can download our brochure using the link below.