How to Market a Bed and Breakfast to Increase Bookings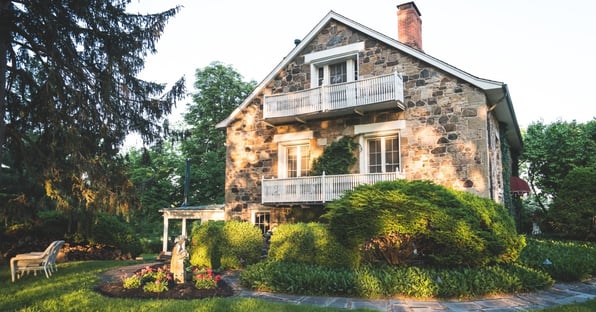 Getting noticed by potential guests is the number one challenge when running a bed and breakfast. Bigger hotels have more time, resources and teams to plan ambitious, large-scale marketing strategies. But that's the charm of a bed and breakfast, as you can be more creative to generate a buzz about your property.
Not everybody wants the bland chain hotel experience. More and more guests want to visit unique, charming properties that offer a memorable experience instead. You don't need to break the bank either. Here's how to market a bed and breakfast to increase bookings despite the competition.
What's Your Niche?
Before you can begin marketing your bed and breakfast to increase bookings, you first need to identify your niche. To start, answer the following questions:
What type of guests are you attracting?
Who are you catering to?
What attracts guests to your bed and breakfast?
What experience are they looking for during their stay?
Is it the location, activities, attractions or events that interest them?
These answers will help you identify your bed and breakfast's advantages over chain hotels. They'll also help you carve your niche, so you know what makes you stand out compared to other properties in the area. Whatever sets you apart from the competition, include them as a core part of your marketing strategies.
By knowing the audience you'll serve, you'll know how to tailor content, discounts, amenities, advertisements and more to them.
Partner With Local Businesses
Small businesses need to support each other. If there are any local to you that complement your offering and vice versa, why not help each out where possible? It could be food from the local bakery that you include in your breakfasts, discounts to certain restaurants and events or even homemade toiletries you add to your bathrooms.
Obviously, they'd need to return that favour and drive potential guests to choose your bed and breakfast.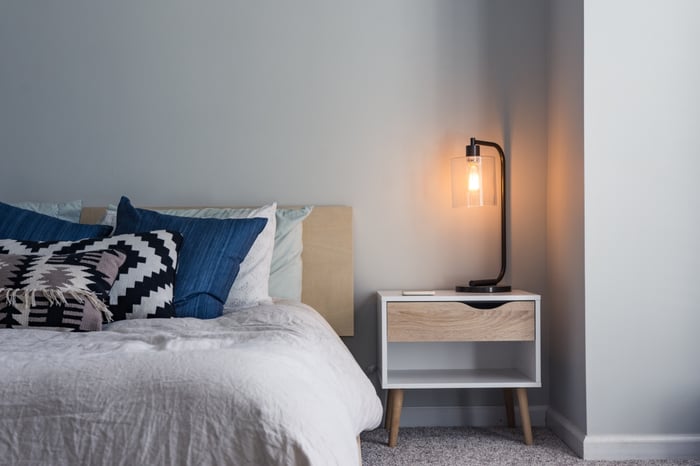 Image Credit
You can start on a small scale to get comfortable. If you begin to see the benefits of working with other small businesses to support each other, you can start working on a bigger scale, such as co-marketing campaigns and referral programmes.
Add Your Bed and Breakfast to Local Travel Websites
How guests book a stay with your bed and breakfast looks very different than when booking a room in a large hotel. Rather than going directly to your website, they'd look on local travel websites as they want to find a property close to specific locations, activities, communities or a particular atmosphere they want.
This is why adding your bed and breakfast to local travel websites and creating relationships with them is an excellent marketing tactic. It means your property will likely end up on the best lists, such as blog roundups and become a top suggestion for guests to consider.
Make it easy for local travel websites to promote your bed and breakfast by creating a promotional package for them. This should include:
An enticing property description.
Information about the size, layout and number of rooms.
Website, email and other contact details.
High-quality images and videos.
Features that help your property stand out, such as the breakfast, history, activities in the area, location and more.
Create a Captivating, Clean Website
SEO, content, images, videos — they're all critical when marketing a bed and breakfast. However, the core part of the strategy is having a clean, captivating, peak performing website. It's where you'll showcase your bedrooms, reviews, images, videos, the booking process and essentially tell a story.
Try and keep your website as clutter-free as possible. Not just so it looks better but also to keep the website speeds fast. The longer users have to wait, the quicker they'll turn away. To keep your website simple without compromising on the most critical elements, here's what to do:
Make sure your website is responsive. This means your websites changes based on the device a visitor is using. If it caters to their device, they're likely to stick around.
Don't add reams of copy or big blocks of text. Keep the text minimal and try to use visual elements such as videos and images to sell for you.
Keep the navigation simple. Determine the most critical elements and only feature them to avoid overwhelming visitors.
Try to avoid doing too much on one page. If your bed and breakfast offers extras, such as a spa or unique experiences, ensure they all have separate pages to help with SEO and navigation.
Streamline the Booking Process
As part of improving your website, revisit your booking process. Again, user experience is crucial and the more confusing the booking process is, the less likely it is that visitors will complete the booking.
Browse through your current website and determine how challenging it is to complete the booking process. Too many fields? Too slow? Too many pages you need to navigate through before checking out? Potential guests don't have the patience for anything long-winded.
Ensure the booking process is effortless on any device; it's quick and achievable in a matter of minutes while always choosing the simpler route.
Local SEO Is Crucial
Your bed and breakfast's online visibility is nothing without SEO. As long as your website is well-optimised, search engines can crawl and read your website, making it easy for visitors to find you on search engines like Google. The key here is local SEO — everything that will help you rank higher in and around your location.
That's the audience you're trying to attract. Anybody looking to stay near you, that's the traffic you want to capture. If you're new to SEO, write down up to 10 phrases you wish to target and think about how you can add them into your marketing efforts, your websites, advertising and more. A good way to get started is to search these phrases in Google and see what appears on the results page.
The terms and keywords you select should relate to your area. Whether it's for the amenities of events, any factor that could interest your guests need including here so your bed and breakfast appears as a potential option — not just other listings.
Tools like Moz, SEMrush and Google Keyword Planner are great for helping you decide the types of phrases and keywords worth targeting. Ideally, you want high search volume terms but with medium or low competition. By doing this, you're more likely to start ranking highly for those phrases.
Use an Omnichannel Approach
For your bed and breakfast's marketing to succeed, you need to dive into multiple marketing channels rather than just one. They all complement each other when used strategically. Here are four your focus should be on right now.
Content marketing: Blogs, premium content, web copy — regularly create content full of relevant keywords and images to help you rank and build trust.
Social media: Is your bed and breakfast aesthetically pleasing? Use your social media channels such as Instagram and Pinterest to share your content and visuals of your property to drive interest.
PPC: If you're after immediate results rather than patiently waiting for content marketing and SEO to do their thing, delving into pay-per-click advertising can work. A lot goes into this channel, but you'd need a budget and keywords to create ads that sit high on search engine results, such as Google.
Email marketing:

Use your email list to market to past visitors and anybody that's submitted their details on your website. Whether it's pop-up boxes on your website or the promise to offer discounts, you can utilise email automation to provide value to your email list, so they have all the information they need before a potential booking.
Add High-Quality Video and Images
A snappy description of your bed and breakfast and all the amenities can only do so much. You also need to rely on high-quality videos and images to help sell to potential visitors.
That's why video and photo marketing needs to be at the top of your agenda, too. You can hire professionals to take photos and videos of your rooms, amenities and anything else that helps you stand out and look enticing on your website or social media channels.
Another way you can have a strong impact is through user-generated content. Just like people will trust an establishment based on real-life reviews, potential guests are also likely to book a stay based on genuine photos, videos and updates from other guests. They inspire others and you can take advantage of them by increasing loyalty among those who share visual content of your bed and breakfast.
Adjust to Seasonal Demand
This is where bed and breakfasts have a much bigger advantage than large chain hotels. Sure, they have bigger marketing budgets, but they don't offer different experiences depending on seasonal demand.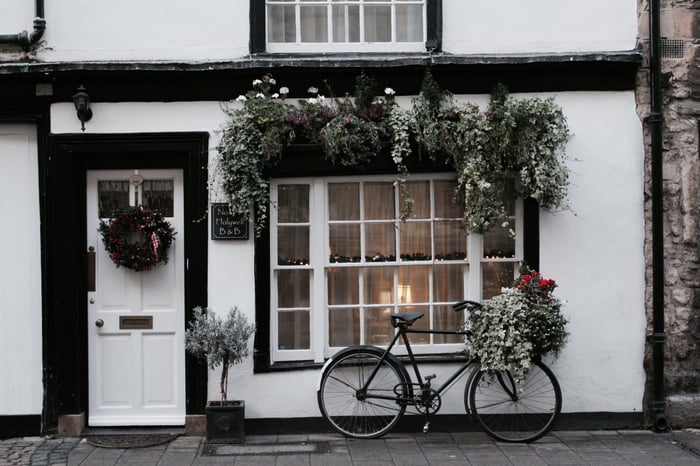 Image Credit
Work out when your quieter periods are throughout the year and work proactively to create marketing campaigns. For example, what you offer in your bed and breakfast at the height of the summer should be very different from the slow winter months.
It's a good idea to check what's happening in the local area and determine your seasonal offering that way. It could be discounts during slow months, or taking events into account where you know the demand for a place to stay could be high. This way, you'll make the most out of your marketing spend.
It All Starts With the Basics
To increase bookings, it's not only your marketing efforts you need to focus on. Your bed and breakfast also needs to be worth marketing for, which all starts with a theme, style and furniture.
Think about a bed that will last the test of time, storage options, dressing tables and more. Then you need to think about how you can pull every element within your bed and breakfast together to create a cohesive style that creates an unforgettable experience for your guests.
That's why we've created our brand new style guide — it's packed full of tips and inspiration to help you style your bed and breakfast. Click below to get your free copy today.