Fitted Wardrobes vs Free Standing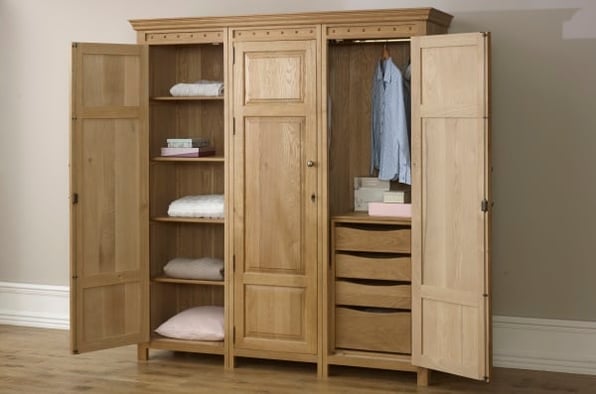 Fitted Wardrobes or Free Standing - Which Option is Best?
Are you planning a bedroom makeover and wondering what type of wardrobe fits your requirements? Then consider these tips, which should make your search for the perfect wardrobe a lot easier.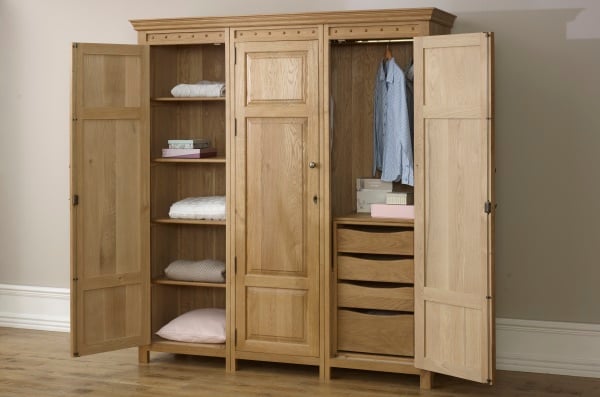 Benefits of Fitted Wardrobes
1) Because fitted wardrobes fit flush from wall to wall, they can offer more efficient usage space, especially when compared to 'off the shelf' free standing wardrobes.
2) Fitted wardrobes come with lots of storage options, which means you can design your wardrobe according to your storage requirements and the features you like.

3) There's a number of different styles, designs and finishes available, which means you should be able to find something that suits your bedroom style.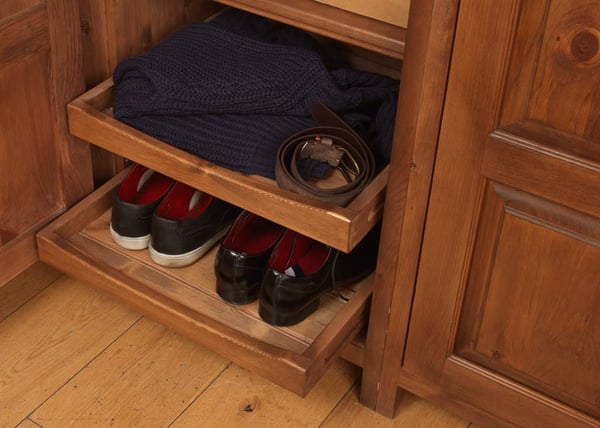 Benefits of Free Standing Wardrobes

1) The main advantages to free standing wardrobes is that they can be moved to a different room or even house - this gives you more flexibility. If you are thinking about changes in decor years down the line or considering moving house, you get to take your investment with you.
2) Because you can see the sides and the full design of a free standing wardrobe, it means they add more character to your bedroom. There also perfect for bigger bedrooms and can be used as an additional focal point alongside your luxury bed.
3) Free standing wardrobes will match your bedroom furniture and bed perfectly, where as a fitted wardrobe won't.
4) Many free standing and fitted wardrobes are made from the same materials, either medium-density fibreboard (MDF) or chipboard. But by going direct to a wardrobe manufacturer, you'll be able to find options handcrafted from solid wood. Not only is this a stronger material, but the character of the grain adds to the luxuriousness feeling you are trying to create. Its also more sustainable to the environment because a quality wooden wardrobe will stand the test of time.

5) Free standing wardrobes are less prone to issues with damp because they allow more air to circulate. Consider the bedroom and where the wardrobe will be positioned i.e against an internal or external wall. Fitted wardrobes don't allow air to circulate the same as free standing, so there could be issues with damp if they're build across an external wall.
6) Going direct to a wardrobe manufacturer also means you can have the inside of your wardrobe customised to your exact requirements. UK bed manufacturer Revival Beds handcraft custom made wardrobes which are available in a choice of 6 different internal configuration options. From full length to short drop hanging rails plus drawers, shelves and shoe trays, you will never be short of storage space again.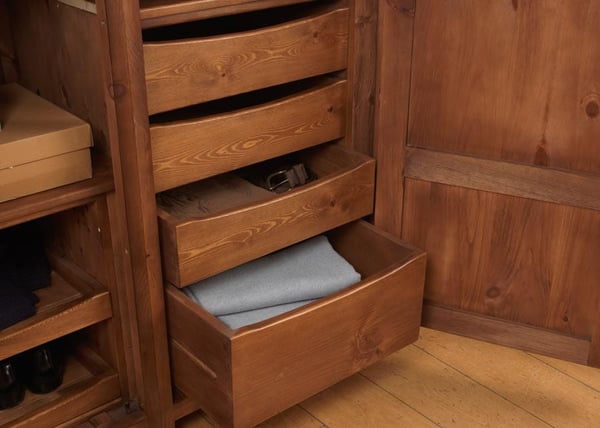 Which Option is Best
There are many benefits to both fitted and free standing wardrobes. But if you can find a wardrobe manufacturer that can handcraft a free standing wardrobe to your requirements, then that's the ideal option because of the superior built quality.
Download Your Free Brochure

Revival Beds have been handcrafting solid wood wardrobes, as well as bedside cabinets, chests and wooden beds in the UK since 1983.
Their free standing 1-4 door wardrobes can be customised to your requirements and bespoke width, lengths, heights and finishes are also available.
Simply click on the link below to download your free brochure.