4 Enticing Reasons Why Solid Wood Bedroom Furniture is Worth It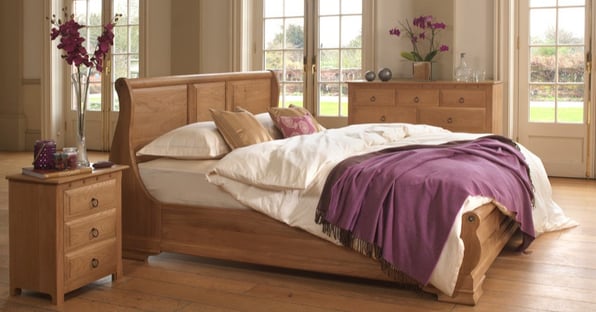 We understand it can be hard to justify the initial cost for solid wood bedroom furniture. However, at Revival Beds, we craft with this material daily, so we can hold our hands up and admit it's entirely worth the price tag.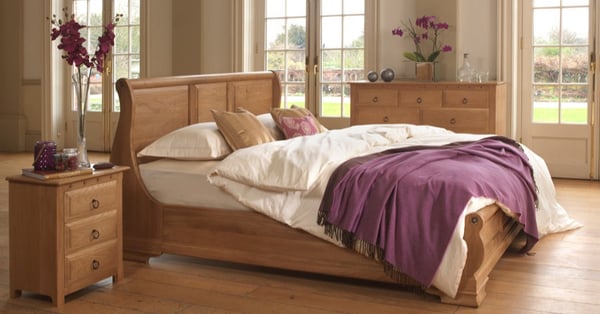 Here are four enticing reasons why solid wood bedroom furniture deserves the investment.
One-Time Investment for a Lifetime of Beautiful Furniture

Can Be Completely Customised to Suit You

Low Maintenance Material

Unmatched Durability and Strength
1. One-Time Investment for a Lifetime of Beautiful Furniture
If the initial price of solid wood furniture is what's stopping you from making the purchase - it shouldn't be. Although it's more expensive than veneer, MDF and metal alternatives, it's worth it for the lifetime it'll spend with you.
Lower quality pieces might be readily available in flat-pack form, but with this convenience often comes an added cost. We know it might seem reasonably priced at the time so what's the harm?
However, with all the money you're spending on replacements after a couple of years of everyday use, you might think otherwise.
Purchasing high-quality wood furniture at the start of your interior journey can elude the ravages of time and save you some financial heartbreak too. When solid wood furniture is cared for, instead of showing wear and tear, it exhibits undeniable character. It's also a timeless material for bedroom furniture, showing it's still superior regardless of the inexpensive rivals.
2. Can Be Completely Customised to Suit You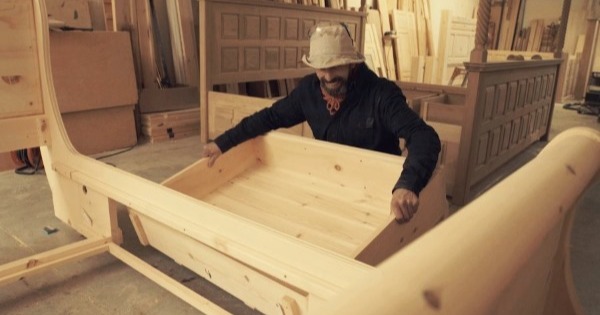 Unlike flat-packed options, when you purchase solid wood bedroom furniture, you're not confined to the mass-produced styles on the shelves. At Revival Beds, every single piece is built by hand to order, so be as bespoke as you like.
Luxury takes time and you won't find these affluent options readily available at any furniture store you visit.
We don't just do beds either. Although they definitely deserve your attention, we also craft everything from wardrobes to dressing tables and everything in between. You may want a bespoke height on the headboard of an Amalfi oak sleigh bed or some intricate details adding to your wardrobe. They can all be customised to your exact requirements and we can tailor each and every one to suit your lifestyle.
You never have to settle for anything that doesn't feel at home in your interior.
Not to mention, all of our wood is sustainably sourced from FSC-certified suppliers. We're passionate about our processes being as kind to the environment as possible.
3. Low Maintenance Material
What makes solid wood such an excellent choice for bedroom furniture is that it's so easy to maintain. Just a dry, soft cloth or feather duster will suffice.
We think this wonderful material should be celebrated for its individuality and versatility. That's why each piece of our natural wood furniture is polished by hand. This protects the wood, highlights the unique grain and enhances the natural beauty.
4. Unmatched Durability and Strength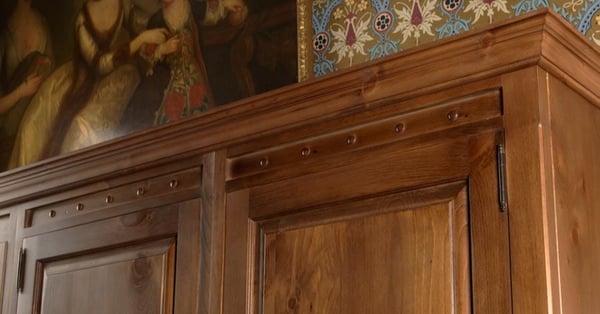 Oak and pine are both robust wood choices, though in our opinion, oak champions both strength and style. If you look for antiques, you can find many wood bedroom collections that still look and function just as well as they did when they were put together.
Imagine the custom made wardrobe you're looking to buy for your bedroom being used by future generations in their first home. Or the gorgeous four-poster bed you're contemplating being something your children look forward to jumping on to wake you from your Sunday morning snooze.
The way a piece of furniture is crafted can contribute significantly to its beauty and functionality. All of our furniture is handcrafted with nothing but perfection in mind and with such demand for our luxury furniture, we limit our orders to ensure quality.
Our eloquently dovetailed joints promise your furniture is a well-loved piece for generations to come. It's the most authentic way of putting furniture together and it makes for the most visually appealing furniture.
We also have expert delivery specialists who make sure everything looks just as it should. You don't have to worry about assembly or reading vague instructions and discovering missing parts. Free delivery and installation is just another part of our great service.
Now you know why you should invest in solid wood bedroom furniture, you might not know where is best to purchase such marvellous pieces. With our expertise and dedication to excellence, why would you look anywhere else?
Admire our Solid Wood Bedroom Furniture
With a Revival handmade piece of furniture, you'll be surprised just how much comes as standard.
For a closer look at our solid wood bedroom furniture without visiting us in our workshop, you can download our brochure using the link below to begin your search.