The modern styles which evolve over the years can often be traced back to there original source. In the case of the Shaker style it's not really to difficult to find where this style started. You only need to look at some examples of today's Shaker beds and shaker bedroom furniture not to mention the chairs and tables to realise that the Shaker style was as unique in the 1780's as it still is in 2016.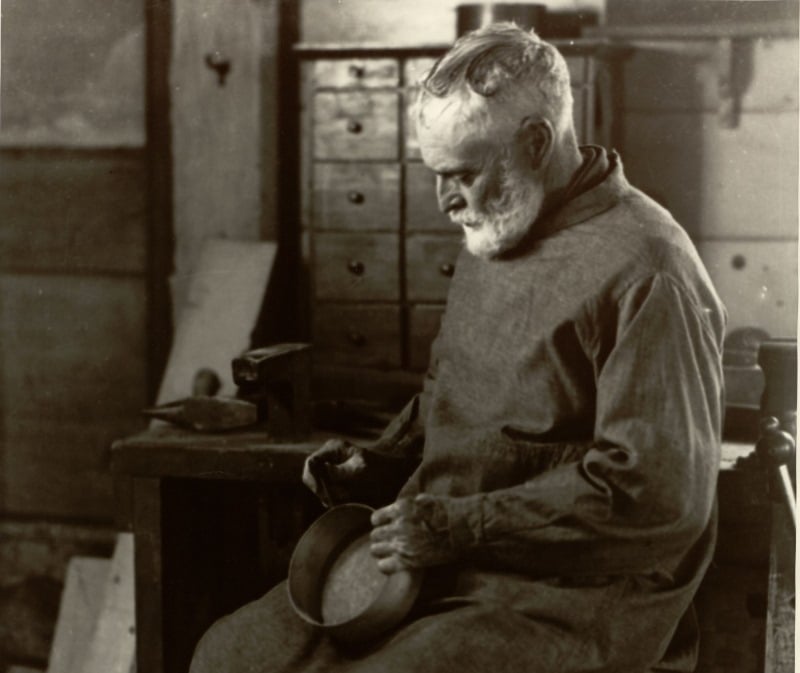 Originally from England, the Shakers (Shaker Quakers) emigrated to the United States of America and settled during the eighteenth century. Shakers are a religious group (United Society of Believers in Christ's Second Appearing) who chose to live the simple, pacifist almost celibate life, and this was reflected in almost every part of their culture.
As a group they lived and worked in self sufficient communities. Communal living isolated Shakers from the rest of society and enabled them to set up their own heaven on earth uncorrupted by the outside world.
Handmade shaker beds and bedroom furniture
Shakers built their own wooden houses, grew all their own food and made all their own furniture, clothing and textiles. Shaker furniture is distinctive because of its simplicity. A bed in the Shaker style would most likely have a plain, polished, single panelled headboard.
The famous Shaker pencil bed
The most notable bed design from the Shaker design book is the pencil bed. This mixture of four poster bed and a tester bed doesn't actually have a canopy. It's a beautifully designed bed with refined tapering posts. There are also examples with a simple rail for curtains rather than the more conventional canopy and canopy rails on today's four poster beds.
Shakers didn't embellish their designs with carvings or veneers. An original Shaker bed would be made from cherry, maple or pine. The bed would be polished or painted in the colours dictated by the particular sect.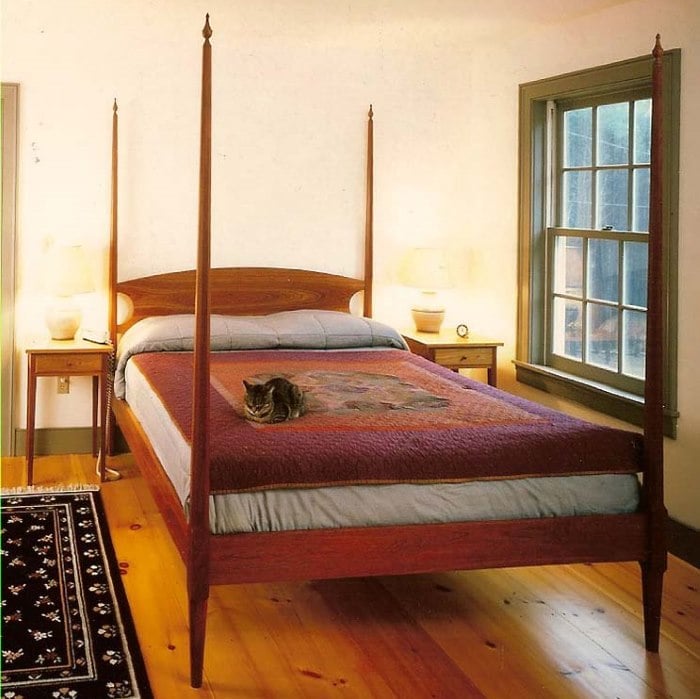 Shaker style means attention to every simple detail
Bedroom furniture in the Shaker style is, again, quite in-distinctive until you look a little closer and remember that this furniture was intended to reflect a lifestyle. All the drawers in Shaker chests are the same size and not graduated. Everything was thought through and purposeful. All the handles of the drawers and doors were wooden drawer pulls. The over arching feel you get from Shaker furniture is its purposeful and uncluttered styling.
This American style is probably better known not for Shaker beds and Shaker bedroom furniture but for the famous ladder back chairs. The enduring design was very important in the mid 20th century formation of the Danish chair and furniture designers. The Danish style is still very popular today.
Shaker design is the precursor for today's minimalist design
Minimalist designers owe an awful lot to the simple thinking of the Shakers. From the uncluttered naive interiors of the Shaker living rooms and bedrooms where chairs hang from specially made wall hooks to keep the rooms tidy; to the folky designs on the handmade fabrics. Everything is done for a reason, there is little frivolity in the shaker interior.
Revival Beds interpret Shaker bed designs
Revival beds are a bedroom furniture and bed-maker based in North Nottinghamshire. We have built up a catalogue of designs, drawing inspiration from the past. We have examples of shaker inspired beds in our Retford showroom which have been handmade from oak, Scandinavian redwood together with painted aged and antique colours.
Both the Vermont four poster beds and the Maine bed have complementary wardrobes, chests of drawers and bedside lockers. The New England collection again owes much of it's styling to the original American Shaker style.
The Vermont four poster inspired by the Shaker pencil bed
These days it's been left to bespoke furniture manufacturers to draw on and adapt the Shaker influence. Revival beds Vermont four poster bed is a fine example of a modern day four poster bed, drawing heavily on the design of the pencil bed. It too has tapering posts and is handmade from either Scandinavian Redwood or European oak and it also available is a variety of muted grey paints. The Vermont does have a canopy so curtains and drapes can be hung. However, it is possible to convert the Vermont to a traditional Shaker pencil bed.
The Maine is a simple slatted Shaker style bed
Also, in the New England Collection from Revival Beds, is the Maine. The Maine bed has a slatted headboard and it's simple design is again very reminiscent of the Shaker style right down to the wooden stud covers.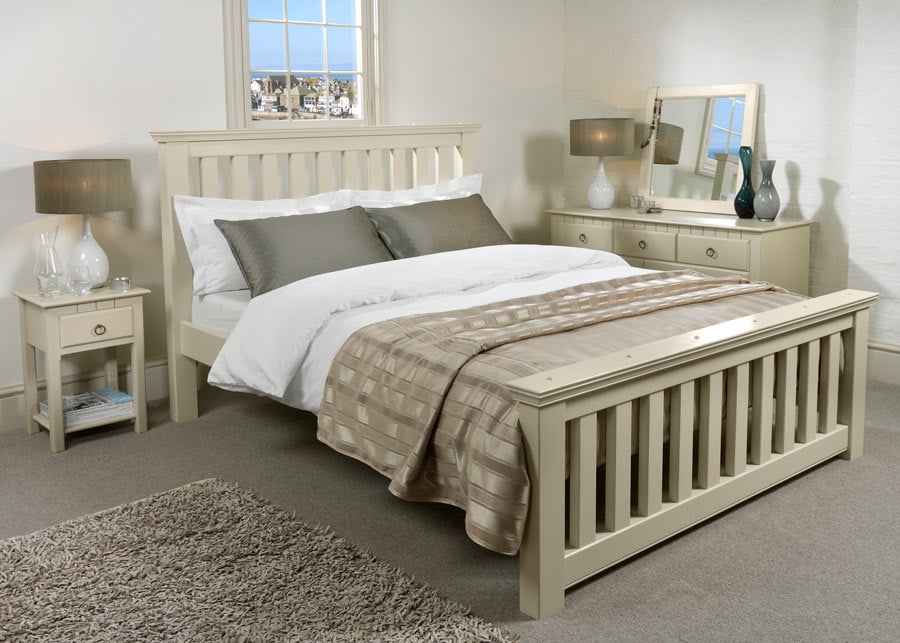 It's worth noting that the matching New England collection wardrobes can have the option of a sliding shoe tray, this type of feature is something I'm sure the Shakers would have included, however, they would no doubt have frowned on the number of pairs of shoes people own today.
Ercol and the modern Shaker style
One of the most famous of all UK furniture companies to emulate the Shaker style successfully is Ercol. Ercol dates back to the 1920s.
The company is most famous for its hoop back and Windsor chairs made by utilising the steam bending of timber. Ercol found a ready market in the post-war period for its simple hard wearing furniture which replaced the dowdy pre-war furniture. These bright new designs can easily be traced back to Shaker origins.
Related articles and links
This article in the Guardian newspaper talks about how the resurgence of Shaker style has started to shape people thinking who are interested in decluttering and simplifying their interiors.
https://www.theguardian.com/lifeandstyle/2015/sep/21/home-design-shaker-style-back-to-basics-decoration
https://en.wikipedia.org/wiki/Shaker_furniture
https://en.wikipedia.org/wiki/Ercol
Where to see Shaker style beds and furniture:
Revival Beds Showroom (appointment only)
11-13 Beehive St,
Retford
DN22 6JE
Call 01777 869 669 to book your visit.