How Custom Furniture Can Enhance Interior Design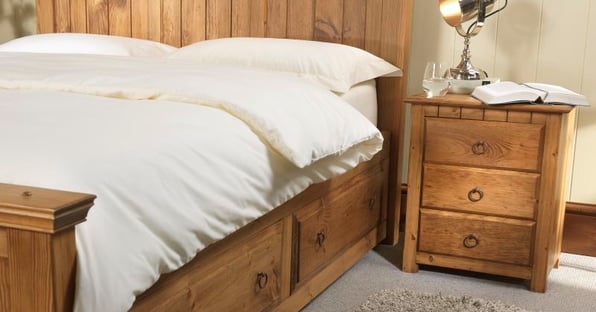 Interior design has many core principles professional stylists and individual homeowners should follow when planning the flow and feel of their home. Balance, proportion, contrast and unity are among some of the most popular design elements. However, applying such abstract rules can only take you so far in designing the image of your home. Sometimes, our interiors require a larger investment that can help to marry all of these principles. For many, this investment comes in the form of custom furniture.
Having something custom built means you can control the height, width and length of your purchase. There are many options for creating custom furniture. Cabinetry can be designed to fit unusual dimensions. Spaces can be fitted to suit your individual needs and distinct interior styles can be fused to achieve an inimitable piece of furniture that can't be replicated or seen anywhere else in the world. Below are some of our favourites.
Why Invest in Custom Furniture?
Including custom furniture instantly enhances your interior design, making all other additions such as soft furnishings, ornaments and lighting feel like they are one-of-a-kind pieces.
The presence of custom furniture in your home allows you to rival the harmony of hotel suites, the grandeur of stately homes and the expert curation of castles, manor houses and other estates. From a practical viewpoint, custom furniture lasts a lifetime as it's often made to a higher specification using ethical, long-lasting materials.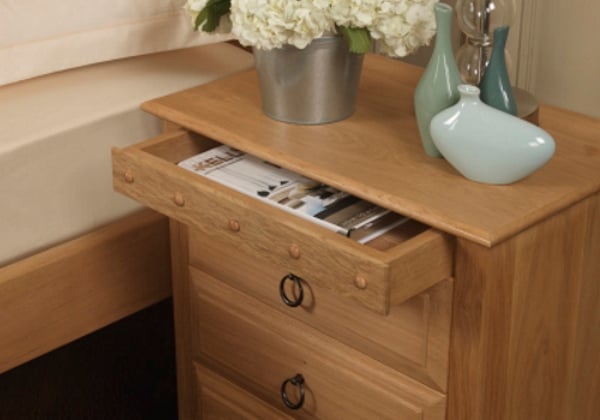 So, whether you're following your head or your heart to make design decisions, custom furniture is an obvious way to elevate your interiors and showcase timeless decor throughout your home.
Made-to-Measure Mattresses
Mattresses come in various standard sizes ranging from a modest single to a generous super king. Made-to-measure mattresses, on the other hand, are a type of luxury mattress that allows you to dictate exactly how large or small the dimensions of your sleep foundation should be.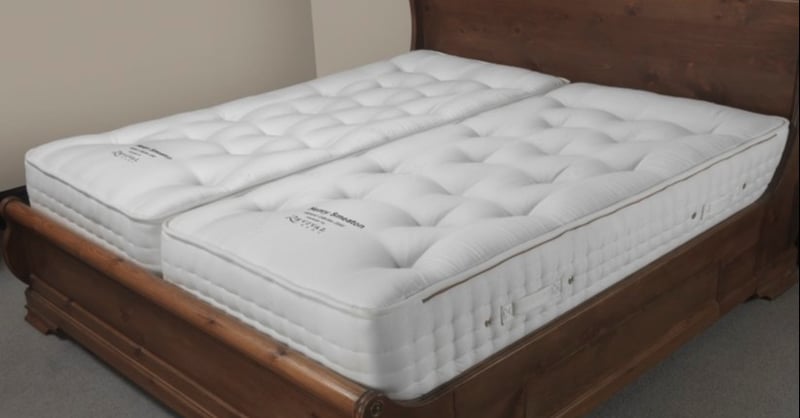 Aside from sizing your mattress to suit your sleep preferences and height, made-to-measure mattresses are a crucial tool in the world of interior design and bedroom styling. They can:
Adjust the area size of your bed to create the right composition in a large or oddly shaped room.
Give life to antique rugs by forming a perfect border around your bed, enhancing the relationship between new and historic furniture.
Create a snug fit between mattress and bed base so quality linens can sit as neatly and elegantly as intended.
Invent entirely new spaces for rest by introducing smaller, more informal sleep areas in a secondary lounge, snug, sun-soaked entrance hall or study.
You can compliment custom mattresses by dressing them in hand-stitched bed linens as well as accessorising with custom drapes and pillows. Matching upholstery is a quick and simple way to unify a room. Identical bolster pillows and headboards make beds feel carefully considered while matching four-poster drapes and curtains lead the eye from frame to window, helping to harmonise a room.
Secret Storage
Storage and interior design rarely go hand in hand with more modern trends favouring clean, elegant lines and minimalist silhouettes. Yet, every family household has a plethora of items to keep concealed with sentimental keepsakes, functional objects and miscellaneous articles collected over the years.
Secret storage solutions can discreetly solve this problem by giving you space to organise items without compromising the integrity of your interior design.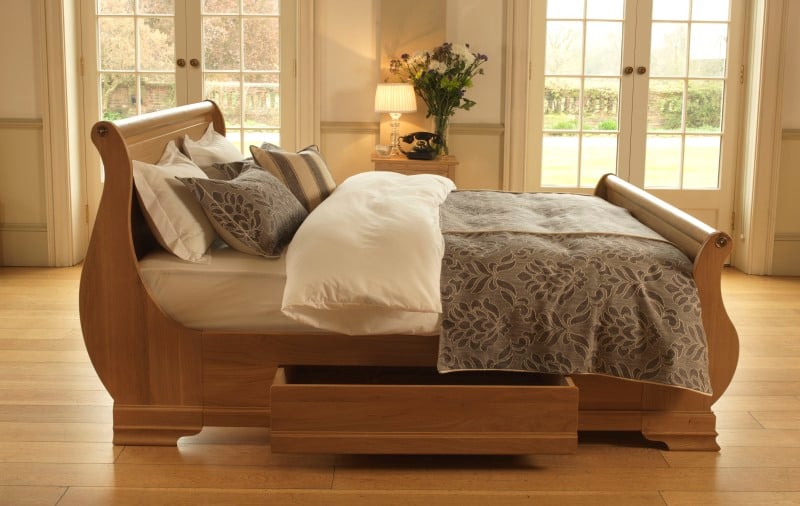 From underbed storage to bespoke floor to ceiling cupboards, secret storage can be built to house functional but unattractive items such as cleaning equipment and prized and private collections. The beauty of secret storage is it works in both modern and historic homes.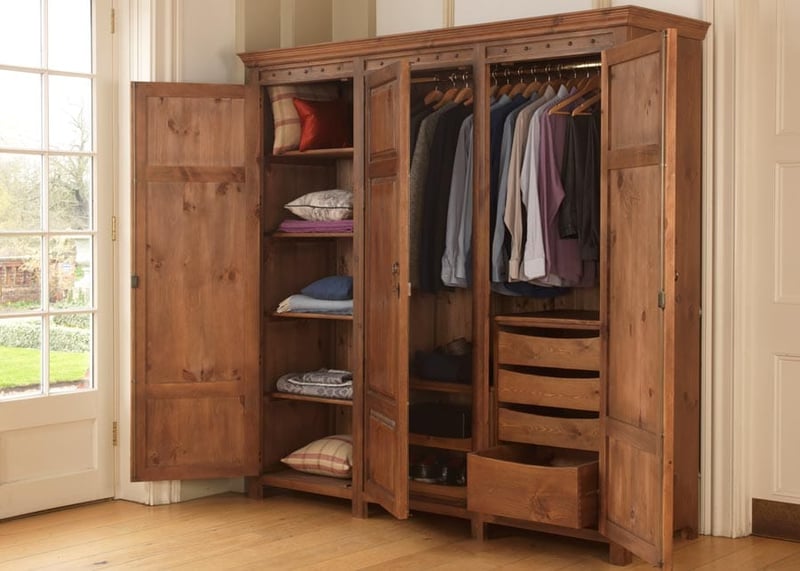 In modern homes, secret storage provides much-needed space without making bright and airy rooms feel oppressive. In historical homes, concealed shelving and cabinetry can help you navigate the complex curvature of a crescent-shaped Georgian home or utilise an unwanted alcove.
Custom Cloakrooms
Interior design ideas often flow naturally when considering bedroom, kitchen, lounge or bathroom renovation. But when it comes to the prospect of creating a cloakroom, the same inspiration can be harder to find.
And while cloakrooms are known to be more functional than fancy, custom cloakrooms combine both visual and practical appeal. In this way, you don't have to compromise between a functional space and an aesthetically pleasing entrance area.
Bespoke cabinetry ensures your cloakroom can sport seamless storage while made-to-measure coving and handpicked hardware ensure the space remains cohesive with the rest of your home's styling. So whether you're aiming to pay homage to the opulent yet dramatic interiors of the Gothic period or draw from more contemporary Scandinavian styling, you can, even in the most utilitarian parts of your abode.
Rather than installing singular coat racks and shelving, custom cloakrooms equip you with more comprehensive configurations. Often, there will be space to hang several cold-weather coats, sit wicker baskets on high shelves and artistically store excess firewood. Better known as a boot room, there's ample space to tie up children's laces, keep sporting accessories and wipe down muddy wellies after a long walk in the country.
To add interior flair, custom cloakrooms are often made from materials that will last like quality timber and finished with elegant upholstery like delicate fabrics and full-grain leather.
Custom furniture is a time-honoured way of developing a bedroom that's truly yours. Another way is by choosing furniture pieces that complement each other, creating a harmonious design that can continue throughout a household. That's where our new brochure can help.
Creating Your Perfect Sleep Sanctuary
Your wooden bed is the centrepiece of your bedroom, so you need the perfect custom furniture to tie it all together. Our latest brochure covers all of our ranges to help you find the perfect pieces to complement each other. To get your free copy and begin enhancing the interior design of your home, get your copy today using the link below.