Why Quality Bedroom Furniture Starts With a Premium Wooden Bed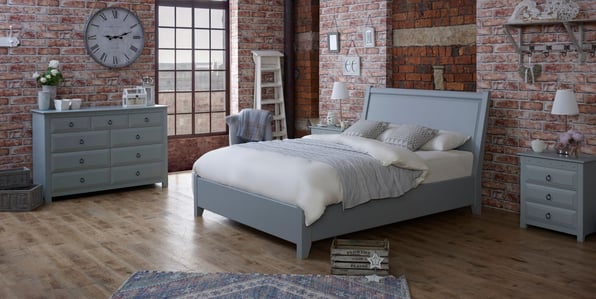 Perhaps the trickiest part of finalising your perfect bedroom design is knowing which furniture to invest in. Choose the wrong style or material and you could lose that luxury aspect you're chasing to achieve. To make it easier to select the right type of quality bedroom furniture, take a step back to realise that it all, in fact, starts with a premium wooden bed.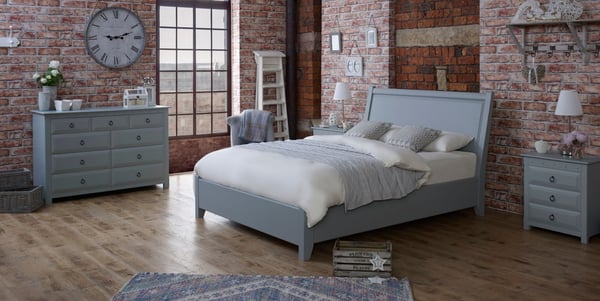 From how wood complements other types of furniture to how samples can help you decide, here's what you need to consider.
Wooden Beds Are the Centrepieces of Any Bedroom
A premium wooden bed is the first thing you notice when stepping into any bedroom. They instantly demand attention. It can be when you're showing envious guests around your newly-designed bedroom after months of careful planning. Or they might see the sheer presence of your handcrafted four-poster wooden bed when peeping through the three-inch door gap.
They won't be able to take their eyes off it.
Everything else matches and ties into the premium wooden bed. Your curtains, the rug, lighting - everything. These are all decisions based on the type of the premium wooden bed you've welcomed into your home to create your new peaceful abode.
With a handmade premium wooden bed, you can use it as a platform to amend the style and design of the rest of your bedroom. This can include any furnishings, colour schemes and any other creative aspect you can think of.
You might notice that the walls suit an entirely different hue that you had originally envisioned. Or even that the inclusion of a premium wooden bed calls for a wooden floor compared to carpet. These small details go a long way and they all start - or are at least shaped - by a handcrafted wooden bed.
Samples Make Planning Easier
When seeking quality, another wise decision you should make is to source samples from a reliable workshop. By being able to see and feel different wooden samples, you'll get a much better understanding of why premium wooden beds are such a sought-after bedroom addition.
In comparison, you can't achieve the same with a metal bed. Once you've made the purchase, you're committed and you have to design your bedroom around this fixed piece. As a result, you might not achieve the serene or peaceful results you've been working hard to achieve.
You have many wood options to choose from. When you see their distinct characteristics and feel their tactile qualities, it'll help make the search for quality bedroom furniture much easier. At Revival Beds, we offer wood samples such as European Oak, Quebec Yellow and Scandinavian Redwood to see the intricate designs your bedroom can benefit from.
Wooden Beds Complement Quality Bedroom Furniture
The best part about investing in a handmade premium wooden bed is that your furniture doesn't need to be the exact same material. A wooden bed is so versatile that it can easily complement other superior quality and premium-looking furniture, wooden or otherwise.
It doesn't all have to be oak panelling and old fashioned either if that's not the style you want in your bedroom. Remember, this is your peaceful sanctuary that you're designing to meet your distinct tastes and requirements. It's the chamber you'll come home to and enjoy after a long day at work, so you shouldn't compromise.
As wooden beds are versatile, you'll have the complete freedom to blend different materials and styles, such as a quirky industrial light fitting. Plus, you can incorporate certain materials on to a wooden bed as well, such as leather.
You get the benefit of having a wooden bed that gives the impression that it's been in the family for generations and some extra furnishings without damaging the overall ambience of your bedroom.
Change Your Bedroom Ambience Regularly in a Cost-Effective Way
It's completely normal to want to switch up your bedroom style every so often. In those winter months, you might want something dramatic and mysterious and in the summer, something a little more romantic and contemporary.
What's smarter and more cost-effective? Swapping small details like drapes for another colour or fabric, or purchasing a brand new bed in an entirely new style?
That's where the versatility aspect of premium wooden beds comes in again. The qualities are so superior that you can amend the bedroom style and ambience at your will to create a different atmosphere each time - without ever needing to replace the bed.
Think along the lines of using thick, opulent fabrics as an overhead canopy and swapping it for something thinner during the warmer months. Or, swap reds and creams that are more traditional for whites and light blues to create simple and subtle tones for a beach home feel.
In the end, you get to experience plenty of different styles at your will in a more cost-effective way. So, now that you know why quality bedroom furniture actually starts with a premium wooden bed, why not begin your search with your very own bed buying guide?
Make Your Bedroom Furniture Search Easier With a Premium Bed Buying Guide
Before adding furniture to your bedroom, look for the perfect wooden bed that will grow old with you. If you're not sure where to begin, don't worry. To help with your search, we've created a bed buying guide full of useful advice, different bed types, their benefits and much more.
Get your free copy using the link below.