10 Considerations for Choosing a Hotel Bedroom Furniture Supplier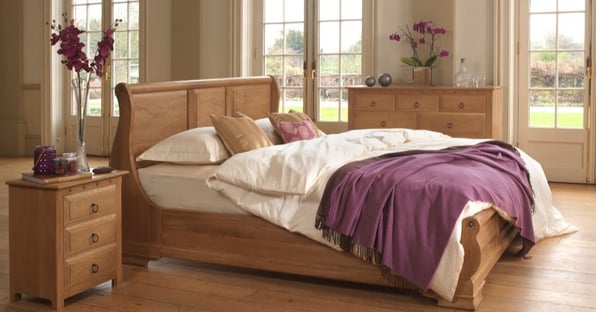 Buying hotel bedroom furniture is a big task. You'll need to think about whether the product, company and price are right, all while working to never dampen your creative genius.
Make choosing easy with our comprehensive list of considerations. In no time, you'll have whittled down your list to reveal the most seasoned supplier.
1. Order Logistics
An easy way to streamline your potential supplier list is to look at the logistics of an order. Does the supplier ship to your country or region? Is your desired stock available? Does the lead time work with your schedule?
You can quickly tick off several suppliers from your list, leaving you with only the firms that can feasibly meet your needs.
2. Fit For Commercial Purpose
Many pieces of furniture can have interior appeal. But for boutique hotel owners, durability and quality matter just as much as outer appearance. Look for hotel-grade furniture that's either listed as so or from a supplier you know has commercial customers.
This way, your investment can provide a return over and over, no matter how much use your furniture sees.
3. Budget and Audience
Cost is a factor accounted for in all buying decisions but is especially important when you'll buy multiple units. How much can you afford to spend on a single bed frame? And is your ideal supplier offering inventory in this price range?
Your target audience is also something to consider. What level of quality do they expect? Which furniture pieces are most important to them? Is it worth spending more money on staggeringly beautiful four-poster beds while scrimping and saving on more functional furniture like wardrobes?
4. Showrooms and Samples
The phrase 'try before you buy' applies here. Despite it being difficult to test large pieces of furniture before purchase, there's always the option to assess the quality of materials by ordering free samples and seeing example items up close and personal by organising a showroom visit.
If two suppliers are neck and neck in your books, use these tactics to put them to the ultimate test.
5. Decor and Style
Preference plays a big part in choosing a suitable supplier. If Japanese-style furniture is your thing, the average bed manufacturer likely won't cut it.
Look for specialist suppliers that offer the exact thing you find inspiration in, be it authentic wooden sleigh beds or fine Italian leather masterpieces.
6. Product Specifications
Found your fantasy? Now apply a logical approach. In addition to considering delivery logistics, think about assembly and bed styling, too.
Does the product size, material and shape suit its environment? Are you working with an awkward alcove? Are you trying to complement characterful wooden beams or work, so you aren't compromising natural light? Be realistic about how the item will look in your suite, not just in the product mockup.
7. Reputation and Claims
So, you like what a company does. But do you like how they do it? Check reviews, scrutinise socials and learn more about the bed manufacturing process.
Ensuring a company has a clean reputation and realistic claims guarantees you'll have a good experience, as well as end up with a great product. Save yourself some heartache and check that the supplier you're selecting is trustworthy.
8. Product Categories
For hotel customers especially, product categories count. To make matters easier, you might be looking for a full-service provider that can cover the need for bed frames, bedroom furniture and soft furnishings to match.
The more individual orders you place, the more planning. So, try to stick with a supplier that can streamline your schedule and help create cohesive bedrooms for your guests to enjoy.
9. Creating Custom Furniture
High-end hotels pride themselves on perfection. You'll often notice that bed frames, cabinets and other furniture fit just so — and that's not a coincidence.
Custom furniture brings in big business because it adds that finishing touch to hotel bedrooms and promises a unique experience. If a supplier can offer this, in addition to inventory that ticks the above boxes, they'll stand out from the crowd (or from the rest of your supplier list, so to speak).
10. Service Standards
The chances are if a supplier has met all the above criteria, they should also offer superior service standards. Promises like offering a money-back guarantee, having a generous returns period, providing free assembly and providing tailored consultations go a long way to winning commercial customers' hearts.
In short, make sure you like working with the supplier as much as you like buying from them.
Not Ready to Select a Supplier? First, Find Some Inspiration
If you aren't at the stage of selecting a supplier, don't worry. Because the truly fun bit comes first anyway.
Find design inspiration for your boutique stay, see examples of to-die-for hotel spaces and learn how to make every piece feel 'put together' with our expert style guide.
Whether you're a novice hotel owner looking to build a respected brand or a seasoned boutique stay pro embarking on an all-important update, read this unmissable resource to gain out-of-the-box ideas and revise design principles.