Why Hardwood Furniture is a Solid Investment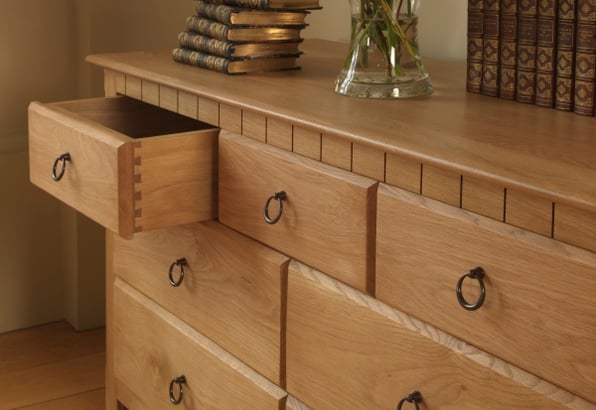 The Advantages Of Hardwood Furniture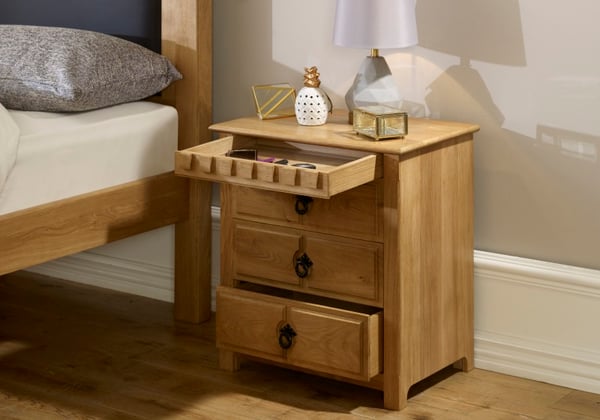 Flat pack wardrobes, bed, chests of drawers and shelving units are easy to afford, transport and assemble yourself, but there's simply no contest when you compare the quality of a self-assembly piece of furniture with a properly constructed, hand-crafted solid wood piece.
We've come up with 4 great reasons you should always choose good quality hardwood bedroom furniture over a mass-produced flat pack alternative:
A unique piece of furniture: no two pieces of wood are exactly the same, and each piece of solid hardwood furniture will have its own unique shading, ring marks and character. When you choose hand-crafted, individually made hardwood pieces, you can be absolutely certain that nobody else will have an identical item
Built to last: Good quality bedroom furniture that's made with care and skill will last for generations to come, especially if it's looked after properly. Yes, a solid wood chest of drawers is undeniably more expensive than a self-assembly item, but it won't need to be replaced every few years because the drawer bottoms have cracked or fallen through, or the veneer is peeling away. If you're looking for heirloom furniture to pass on to your children, or simply to last a lifetime, solid wooden pieces are a sound investment
Choice of finishes: Most mass-produced furniture items like wardrobes or bookshelves will come in a choice of two or three finishes, perhaps light wood, dark wood and white veneer. Solid wooden pieces, like those crafted by our experts, are far more versatile. We offer 5 different natural woods, and 10 painted finishes as standard, as well as a colour match service if you'd like your new furniture to complement existing pieces
Installed for you: Flat pack furniture is great for being easily transportable, but purchasing solid pieces isn't as difficult as you might think! We offer free delivery and installation within the UK – no traipsing back to the shop for that pesky screw that was missing from the packaging! Not only that, all our items can be disassembled if you move house, so even the largest of emperor wardrobes is simple to transport if necessary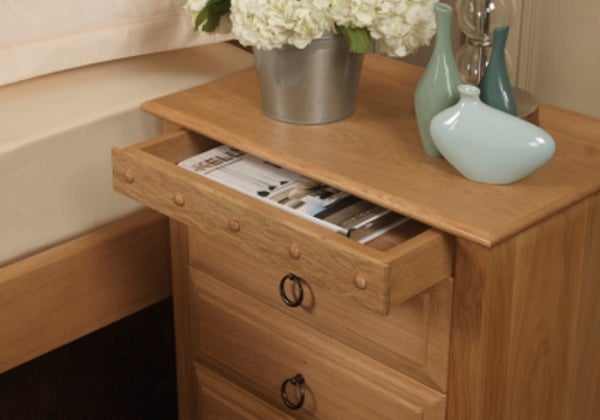 If you're looking for high quality, handcrafted, solid wood bedroom furniture, look no further than our fabulous collection of wardrobes, chests, bedside cabinets and dressing tables. Each of our pieces is made to order according to your specifications by our team of skilled craftsmen and is a solid investment. Whether your bedroom is palatial or petite, beautifully made furniture will make it a pleasure.
Download Your Free Brochure
To find out more about Revival beds and bedroom furniture, which is all handmade to order in the UK - simply download your free brochure below.