Made-to-Order Wardrobes: Sophisticated and Practical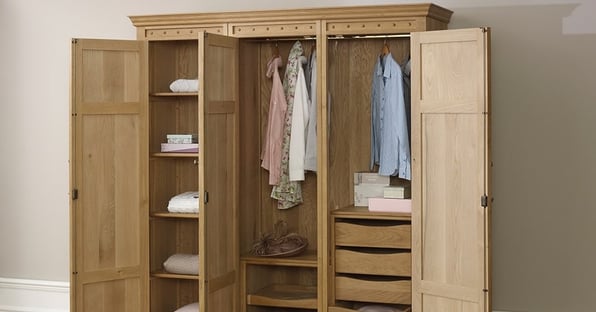 With their durability and style, we know that made-to-order wardrobes aren't a low-cost choice for storage. But why should it be when you get endless customisation options and something handcrafted entirely in your vision?

Those are just some of the reasons why you might be attracted to this bespoke option, but here are some other advantages to gorgeously crafted made-to-order wardrobes.
No Compromising on Personal Details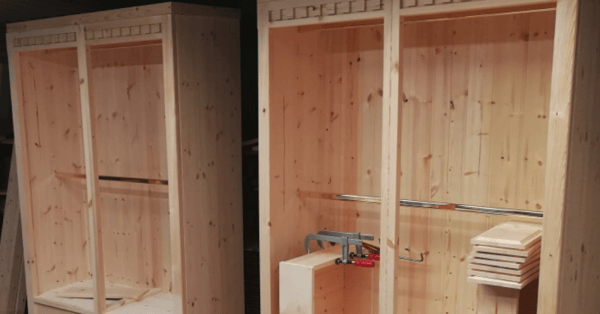 Unlike flat-pack wardrobes, you don't need to settle for the one-size-fits-all approach you see on shelves. A made-to-order wardrobe means you can be completely bespoke and you won't have the exact same storage solution as anybody else.
At Revival Beds, we give you the opportunity to marry embellishments and traits from one collection with another. During the design process, we'll help you visualise your final piece as best as we can with accurate CAD drawings and finish samples.
Enhance Your Existing Interior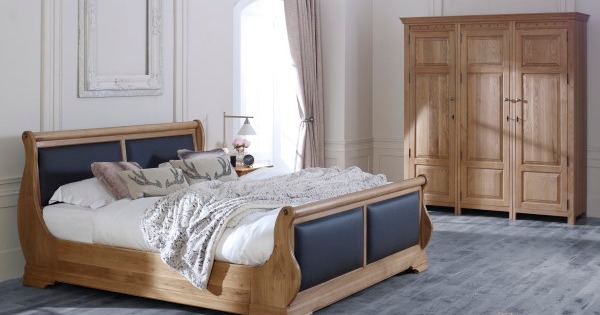 With a made-to-order wardrobe, your home will be enhanced with something truly different, reflecting your personal tastes and preferences in a piece you designed.
The premium quality, timeless designs and dedicated craftsmanship that goes into each wardrobe are what will help take the levels of luxury and elegance in your abode further. We even offer a colour matching service so your new bespoke wardrobe will feel right at home and you can make the most out of it.
An Investment in Luxury & Unmatched Durability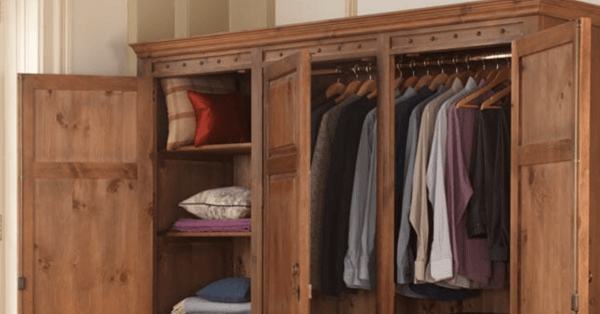 Our made-to-order wardrobes are handcrafted from high-quality wood, holding their value over time and making them a great investment. All wardrobes in the Revival collection are available in a range of natural wood and hand-painted finishes, as well as premium solid oak that's an undoubtedly prosperous material.
Although your wardrobe might feature an entirely new concept or storage solution, the time-honoured way we craft it will stay the same. From the dovetail joints to the glide-out drawers - nothing changes.
This amount of opulence takes time and the best options aren't readily available at any furniture store you visit. However, if you want to see the craftsmanship first-hand, you're also welcome to visit our showroom in Nottingham to discuss your requirements further.
Preferences Perfect for Every Lifestyle
With a choice of six different internal configuration options, each component is made from solid wood and has been designed to fit perfectly into each Revival wardrobe. It can be made to your exact storage requirements.
We tailor the inside of your wardrobe to suit your lifestyle, whatever that may be. Whether you have an extensive collection of shoes or need to store your formal wear somewhere crease-free, you won't be restricted with the number of choices available to you. We also continuously evaluate our processes to be as kind to the environment as we can. You can learn more about how we create our sustainable furniture offerings without compromising on quality here.
Another reason a wardrobe from Revival Beds is perfect for any lifestyle is our free delivery and installation service to mainland UK. Have a particularly difficult stairway or finicky front door? You don't need to worry about transportation and assembly - our team are masters in manoeuvring furniture.
All this might sound like something you're interested in having in your home, but you might be concerned about conveying your vision to a craftsman or the quality of your final piece. Don't worry, we have a simple guide that details all the steps.
Made-to-Order Wardrobes Made Simple
The expertise and attention that goes into a Revival Beds' made-to-order wardrobe is second to none. That's why we've made designing and purchasing your own completely bespoke piece for your home easy.
In our 'Bespoke Handcrafted Furniture by Revival Beds: Tailored Just For You' guide, we showcased our previous bespoke projects and included a useful checklist for ordering tailor-made pieces. Download your guide below.