Beautiful Colonial Style Bedrooms and Why They Work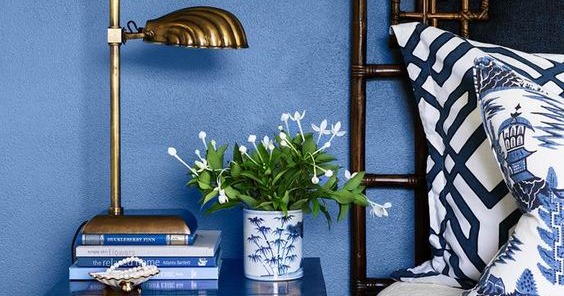 British colonial style is a fusion between classically English ideas and international inspiration from the most far-reaching ends of the British Empire; think Asia, India and even the Caribbean.
Colonial style houses are grand, fit for warm weather and laced with luxuries, imported from every imaginable country. In this style, bedrooms feature much more than your average sleep space, enjoying the additions of exotic trinkets and well-worn trunks to staged seating areas and tropical foliage.
Although a colonial style master suite presents many unconventional opportunities to relax, unwind and enjoy a private moment, beds in British colonial homes aren't done by halves either.
Canopy and four poster styles are a staple in British colonial style bedrooms meaning its adopters can enjoy the feeling of resting in a cocoon. No less, one that communicates its elegance from the first time you set your sights on it.
1. Balmy British Colonial Design
Embracing the exotic destination that anchors many colonial projects is perhaps the easiest way to achieve authentic-feeling British colonial design. An occasional planter paired with custom drapes that help cut through an outdoor breeze gives the illusion of a sunkissed sleep.
2. Simple Colonial Style
Although colonialism is connected to a 'more is more' attitude, today, the British colonial style can become simpler by incorporating Scandinavian design and minimalism principles. Above all, crisp white sheets ground all other extravagance yet still convey a sense of opulence through the sourcing of elite Egyptian staples.
3. Picture-Esque Colonial Aesthetics
Using paintings, sculptures, and other forms of artwork can help craft a colonialist-style bedroom since personal portraits and local expression are deeply embedded in the empire's era. Owning art in this period indicated wealth, with many of the works focused on reflecting the family's image. Now, art can have the same impact and breathe life into colonialist bedrooms.
4. Colourful Colonialist Spaces
Colonial bedrooms are renowned for their dark wooden furniture and polished floors but they can also be vibrant and spirited. Including patterns, bright wall paint and greenery at every opportunity lifts the mood of your master suite and makes it appear as diverse and cultured as its origins.
Get the Basics of Your British Colonial Style Bedroom Right
Whether you're looking to mirror the design of the British empire with cultural accessories and traditional artwork or interpret colonialism from a new and more modern perspective, getting the basics right is the key.
This means finding colonial style staples from luxury drapes to four posters to create the canvas ready to be painted with a world-class interior concept.
Find the essentials — handcrafted and created by artisans. Just click the link below to download our Collections Brochure and start enhancing every aspect of your home with handmade solid wood furniture today.