5 Natural Home Decor Tips: Bring Nature Indoors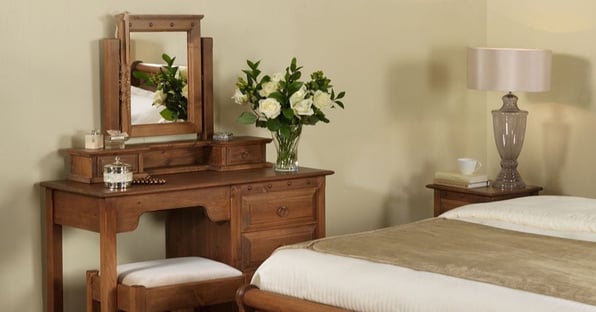 Natural bedroom decor doesn't have to be bland and uninspiring. Natural materials and colours reminiscent of the world's diverse landscapes make your home look beautiful and connected to nature. It's also a timeless style that you can easily transform with the addition of a few accessories.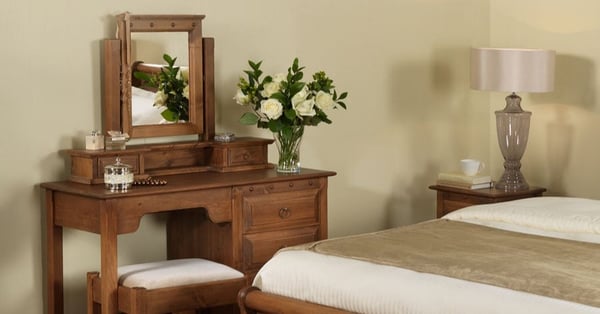 It's not just about adding a few plants. Here are our five favourite natural bedroom ideas that'll grow on you:
1. Natural Hardwood Furniture With a Stained Finish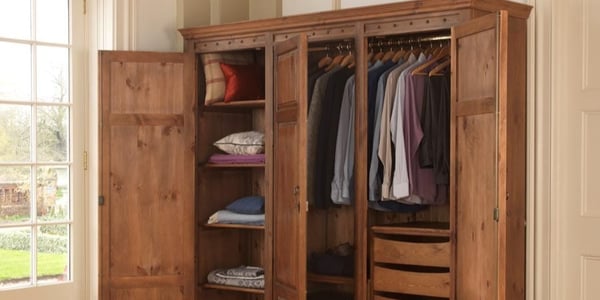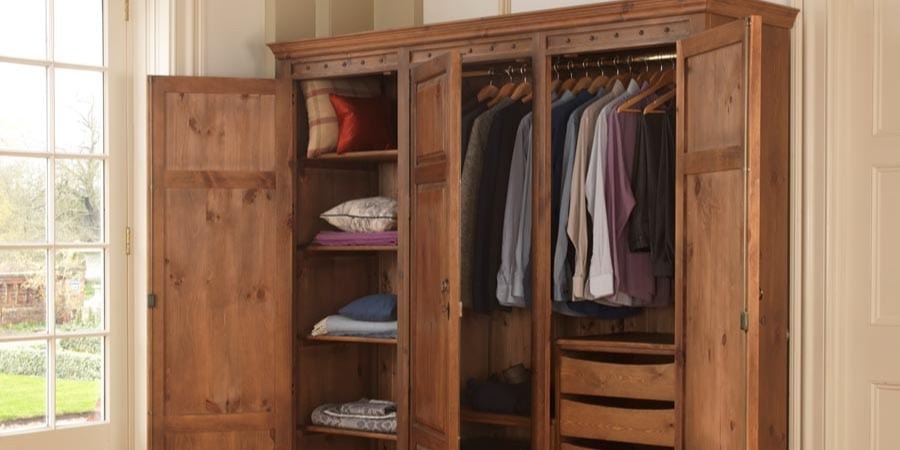 Oak isn't always considered sustainable hardwood. However, when sourced responsibly from carefully managed FSC-certified forests, they're the perfect natural addition to your abode. The most experienced of craftsmen will always make sure this is the case for their pieces.
Invest in durable hardwood furniture for your bedroom. Not only for its charm but also because it instantly makes a room more organic compared to a metal alternative. Wardrobes, beds, chests and everything in between can be made in this versatile material.
When hardwood is specially selected for its distinct character, the finishing touches really bring it to life. Its beauty can be accentuated further with a stained finish and polish to truly enhance its naturalistic features.
2. Incorporate Natural Materials Into Your Accessories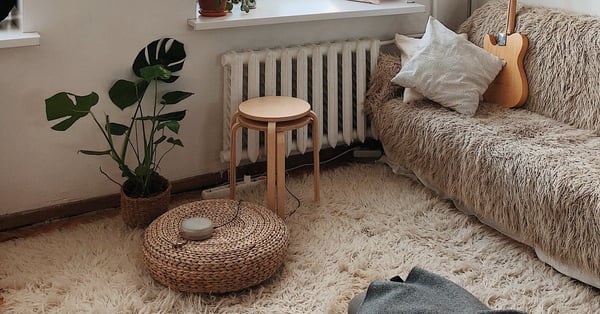 Natural materials are effortlessly stunning and they don't even need to try when it comes to catching your eye. Rattan, marble, cork, leather - and of course wood - are all wonderful materials Mother Nature has to offer.
Something simple you can do to create a sense of calm and warmth in your bedroom is purchase a wicker lampshade. The soft hues make you feel as if the sun is glistening through your curtains on a sleepy Sunday morning.
You can easily embrace the artistic beauty of the natural world with decorations like moss rugs and faux antlers. Although it's not exactly a material, sunlight is one of the best natural decor elements you can encourage in your home. There's nothing quite like natural sunlight to brighten and freshen up a space.
3. Opt for Eco-Friendly Wallpaper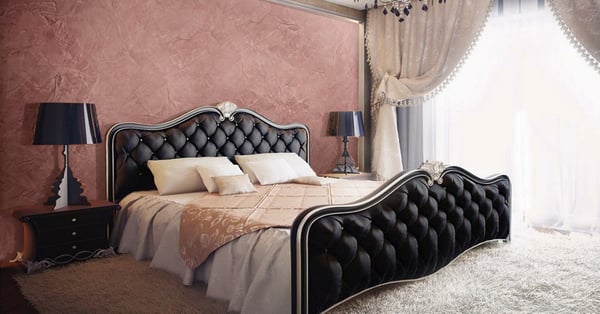 Credit
Liquid wallpaper is a combination of natural cellulose, silk and cotton fibres that are kind to the environment. With fantastic thermal and insulation properties, it's also entirely composed of natural materials.
Using different sized tools, you can emboss, create patterns and make original markings that draw attention to your bedroom walls.
4. Embody Earthy Hues in Your Interior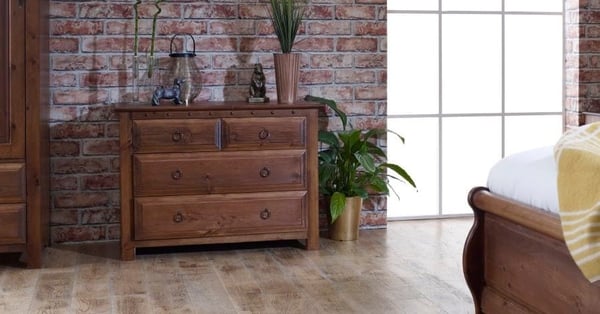 Earth tones are a description that frequents the art, fashion and interior design world. It's interpreted in many different ways but by definition, the term refers to any hue with brown in its composition.
No matter how you define the term, a bedroom decorated with earth-tone colours emits an organic and natural vibe.
Don't shy away from brown in your bedroom. Recreate autumn with hues that mimic falling leaves. Warm tones such as sienna, sepia and burnt umber complement vibrant accent colours like crimson, orange and yellow.
When done right, rich earthy hues are one of our favourites to bring into the bedroom. It's a staple in any interior designer's arsenal.
5. Keep Your Canopy and Drapes Light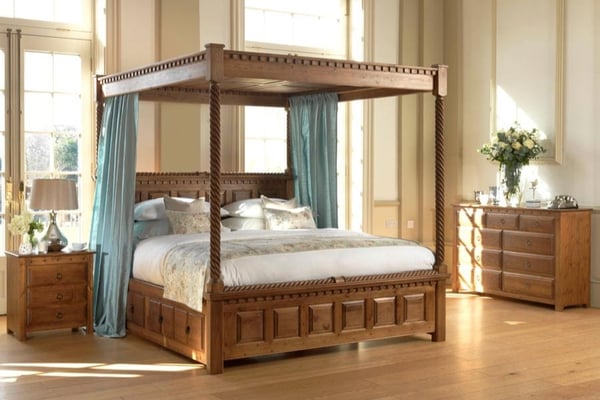 If you have an exquisite four poster bed, you can transform the focal point of your bedroom into a naturalistic sanctuary by making one simple change. Instead of heavy drapery with thick fabric, dress your bed with floaty voile drapes that billow down at either side. Use pastel coloured fabrics to maintain a sumptuous and natural finish.
You may be picturing your new drapes now, softly fluttering in the gentle wind from an open window. However, if you can't find your vision available to buy, get in touch with a professional tailor who can handcraft your perfect addition.
These natural bedroom ideas are just a small step in the right sustainable direction. If you want to truly embrace eco-friendly furniture, then learning about the production processes is a good place to begin.
Go Green in Your Bedroom
We're all now more conscious when it comes to our purchases and the impact it has on the environment. Little changes here and there can be made, but we can all benefit from some further education.
Take a look at our full range of sustainable bedroom furniture and solid wood bed frames by clicking the button below: