8 Natural Home Decor Ideas: Bring Nature Indoors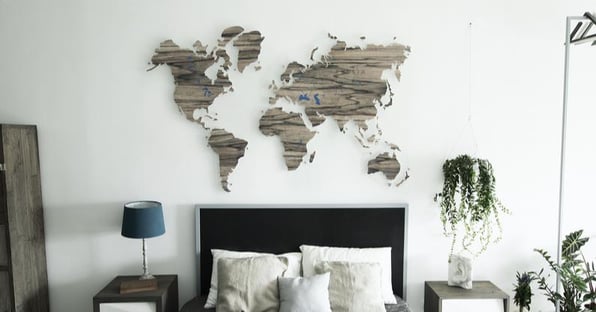 The natural world has been a source of inspiration for designers for decades. More and more people are turning to the environment for organic accessories and embellishments.
Nature will never go out of style. Here are our favourite natural home decor ideas you can invite into your interior.
1. Personalised Wooden Plaque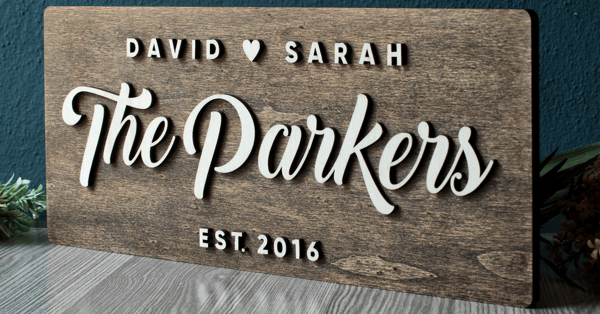 The perfect welcome into your abode. Available in different stain finishes, personalised wooden plaques can be a luxury embellishment to hang in your hallway to greet guests.
With your family name in raised lettering and rich wood backboard to complement it, you can represent your heritage in style.
2. Pressed Flower Resin Coasters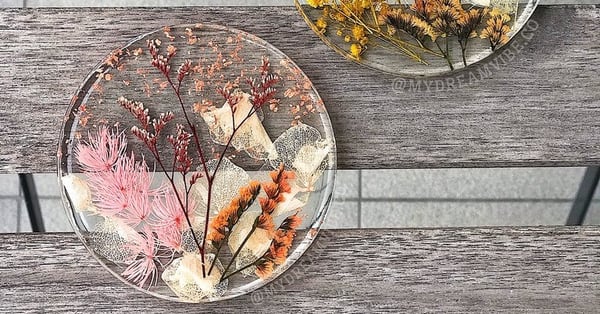 Carefully handpicked and pressed, delicate flower resin coasters are the perfect addition to your coffee table. Each coaster is created individually and can be customised with petals and plants to suit your decor.
They're usually handmade, so slight variations from coaster to coaster add to the unique character. Paired with a vase and fresh flowers, its bright natural home decor for budding botanical enthusiasts.
3. Living Moss Bath Mat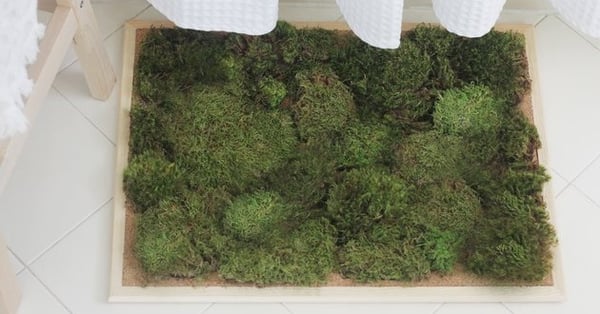 If you're looking to bring some plant life into your home, this bathroom accessory may be a match. Using soft island and forest moss, this living bath mat is a unique way to dry off after a relaxing bath.
Even if you're not gifted with a green thumb, the moisture found in most bathrooms is ideal for keeping your moss bath mat nourished. It's a simple, effective and low maintenance way to invite nature into your home.
4. Faux Antlers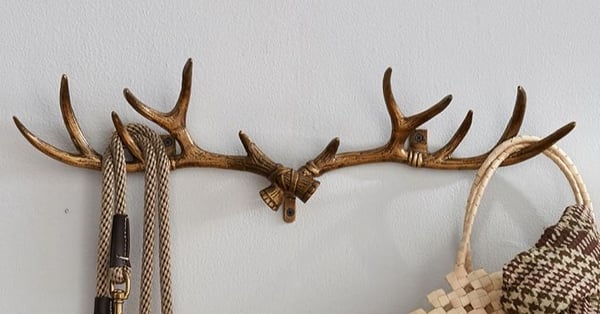 Once considered quite macabre, faux antlers and their beautiful silhouettes have been revived. No longer reserved for masculine interiors, they look marvellous looming over a mantelpiece accompanied by other rustic accessories.
Even the most contemporary of interiors on the hunt for something different can include this striking feature and pull it off.
5. Shell Jewellery Dish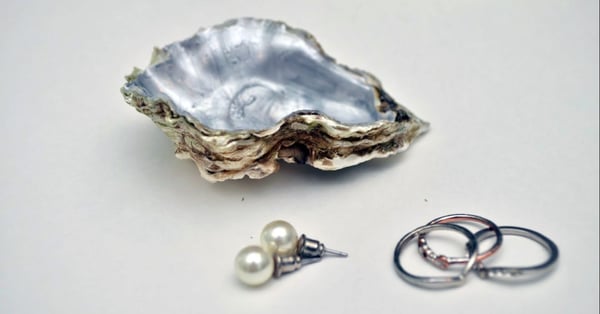 Coastal home decor was trending in 2018 and interiors became all about achieving the look of an ocean-side retreat. However, the beachy vibe that incorporates soft hues, natural rope, shells and other seascape elements remains popular today.
The subtle curvature of an oyster shell is a desirable place to store rings and other precious jewellery items. With its pearlescent finish, it's a grand way to put your own treasures on display.
6. Driftwood Candle Holder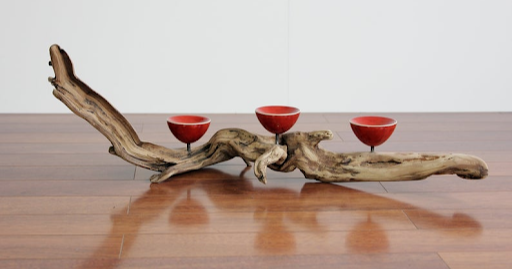 An interesting piece like a driftwood candle holder is the most exquisite focal point for the heart of your dining table. Perfectly unpolished, it doesn't compromise on the wood's character and remains visually impressive.
To really accentuate this accessory, adorn it with natural soy candles to bring warmth and relaxation to the table.
7. Natural Jute Twine Baskets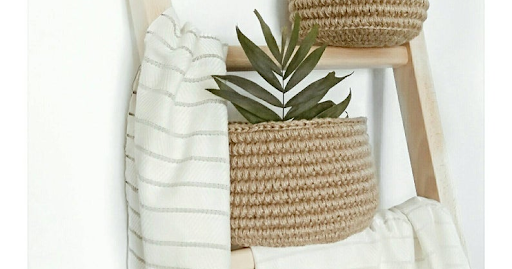 Jute rope when crocheted creates a sturdy basket ideal for organising. Store your toiletries and cosmetics away or even use it for plants.
Its uncomplicated design and naturalistic colour means it can be used all over the home. Scandinavian, eco, country or rural - regardless of style, it's an understated way to keep personal items tucked away and neat.
8. Tigerwood World Map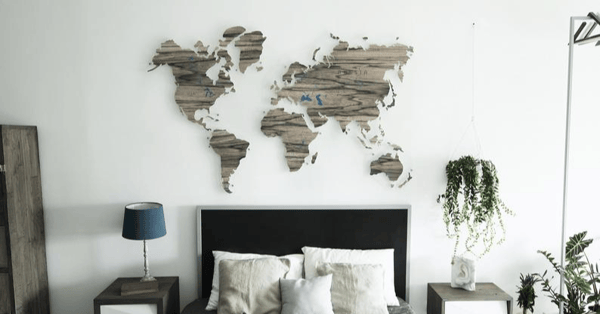 Nothing is more natural than wood. Each piece holds so much personality with stories in every groove and grain. Keen traveller or just looking for something different to display? This world map is sure to be a talking point for any guest.
Stylish and made from sustainably-sourced solid wood, you can easily rejuvenate a room with this eco-friendly wall art. If you want to integrate more sustainable pieces into your decor, it's easier than you think to achieve.
Bring Sustainability into Your Home With Ease
Being eco-friendly isn't just a trend. When it comes to making more environmentally conscious decisions - it starts at home.
To view our range of sustainable bed frames, including wooden sleigh beds and four poster beds, plus bedroom furniture, all handcrafted here in the UK, click the button below: