Everything You Need to Know About Sustainably Sourced Wood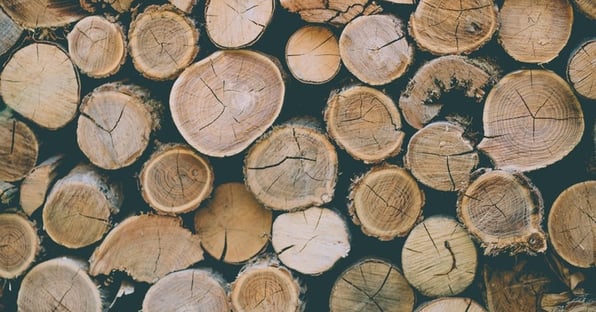 We all have the responsibility of protecting our planet and it starts at home. Here's everything you need to know about sustainably sourced wood so you can make more environmentally conscious choices for your interior.
What Types of Wood Are the Most Sustainable?
Hardwood is classified as timber from dicot trees such as beech and oak. In contrast, softwood is timber harvested from trees like pine and fir. Although they're both strong materials, their growth rate affects their renewability considerably.
That's not to say that these sources cannot be sustainable. International organisations provide continuous assessment of these woodlands, enabling purchasers of non-European wood to make more ecological choices.
Did you know sustainable timber plantations and forests help to reduce greenhouse gas emissions? Hardwood can be sustainable when sourced responsibly and we put that debate to bed in this blog.
Is Affordable Sustainable Furniture Even a Thing?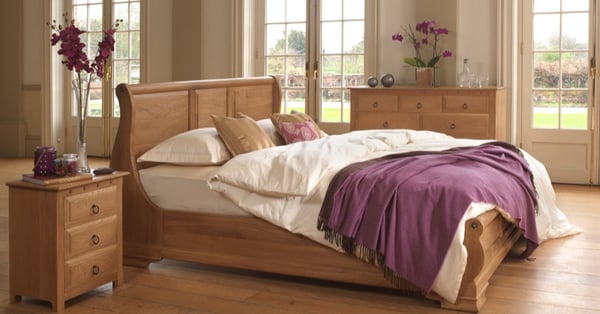 Affordable sustainable furniture is readily available and more accessible than you think.
When people see 'sustainable', they often assume the product will come with a price tag they can't justify. However, that doesn't mean it can't be affordable.
Instead of purchasing more expensive furniture, you need to purchase smarter. This sort of mentality can be incorporated into our lives as an ongoing lifestyle choice and will ensure our planet is protected for years to come.
You can learn more about the availability of affordable sustainable furniture in this blog.
Is Flat-Packed Furniture Sustainably Sourced?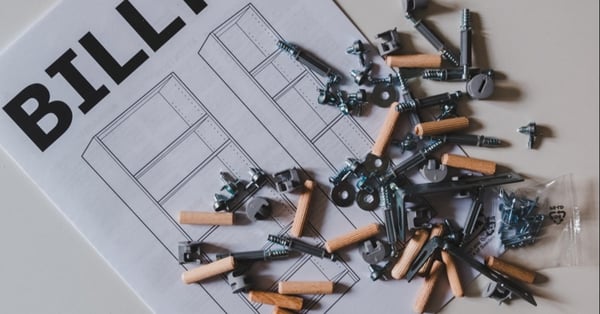 Although flat-packed furniture offers a quick solution, investing in replacements every few years can take a toll on your finances - and the environment.
An inexpensive flat-packed bed might seem appealing at first but as many of us have found out one way or another, particleboard isn't evermore. The primary issue with these high street pieces isn't just the low-quality material. The bigger problem is that it's easier to throw away than repair.
When there's a smaller upfront investment, we may not think about the environmental impact of low-cost side tables in comparison to ones made of oak hardwood.
We discussed the benefits of a custom made wardrobe in comparison to a flat-pack alternative in this blog. But the advantages can apply to any piece of bedroom furniture.
How Can I Make Sure I Purchase Sustainably Sourced Furniture?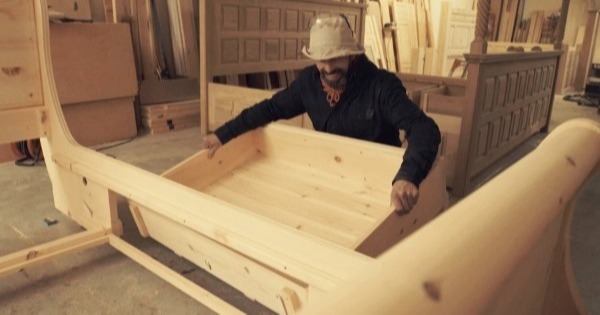 Choosing to purchase from manufacturers that use wood derived from European sources is a more eco-friendly choice as legislation now protects the forests. Make sure the wood is also certified by the Forest Stewardship Council (FSC) - that way you know it's been sourced using low-impact logging methods.
At Revival Beds, we take pride in our craftsmanship and will only ever use sustainably sourced wood. Each component is lovingly crafted from the finest grade timber which is grown in sustainable, managed forests.
We're also approved members of the British Furniture Manufacturers (BFM). We achieved this status by signing the Association Code of Practice (ACOP) which certifies that we produce at least 50% of our products in the UK and comply with a range of legal requirements. We don't just meet these requirements - all of our beds and furniture are manufactured in-house. Here are the steps we follow to create sustainable pieces without compromising on quality.
We only ever use sustainable hardwood and you can learn more about that here. It has unique characteristics that are delivered directly to our workshop and we couldn't think of anything else we'd rather craft with.
Want to know more about this beautiful material? We've created a sustainable showcase so you can see how we handcraft our solid wood beds and bedroom furniture with sustainability in mind.
Everything Else You Need to Know About Sustainably Sourced Wood
Here at Revival Beds, you can see we're passionate about sustainably sourced wood and practices. Everything from the wood we use to the wax we finish with.
Take a look at our sustainable showcase. It features videos of our production process - click below for the insight.