5 Beautiful Examples of Made-to-Order Furniture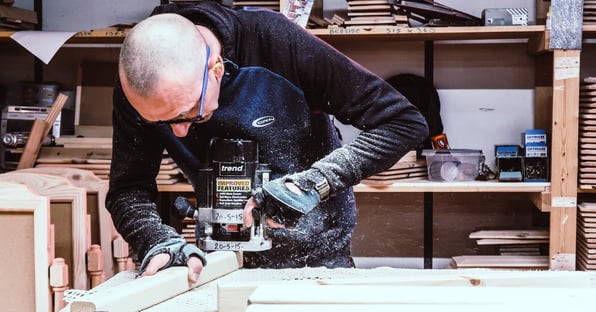 The term "made-to-order" implies exclusivity and luxury. It gives furniture a certain prestige, given that others can't buy the same piece anywhere else. Unlike store-bought alternatives, with made-to-order solid wood furniture, you don't need to compromise on your interior aspirations.
From beds to bookcases, here are five beautiful examples of furniture that have been crafted from concepts.
Statement Headboard
Reading Nook Fit For Royalty
A Grandeur Welcome Home
New Take on Traditional
Country Cloakroom Chic
1. Statement Headboard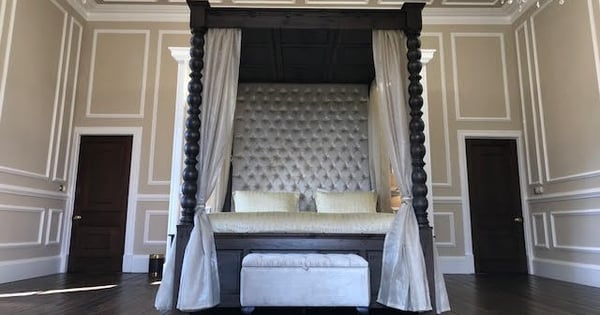 The heart of the house, bedrooms deserve a centrepiece that exudes your personality. From four-poster to sleigh, there are hundreds of bed types available. However, sometimes they're just not right for you and your requirements. Maybe there's a popular colour trend you want to feature in your headboard motif or you just want ownership over the design of this important piece of furniture.
One of our most extravagant creations is definitely our Ambassador four-poster bed which was made-to-order for a customer in Ireland. At their request, it was built over 8ft high, featuring a full upholstered velvet headboard and finished in walnut. The texture, shine and three-dimensionality of this stunning fabric added instant pizzazz to a more traditional design.
The wow factor is certainly present.
2. Reading Nook Fit For Royalty
Though we may be in an increasingly digital world, no tech can compare to the feeling of a book in your hands. Whilst libraries are vast and full of splendour, there's something very special about having your personal collection showcased in a space you've made specifically for them.
Like fireplaces and sofas, bookcases can also be a stylish yet intimate focal point in the home. Reading reduces stress by 68%, so put your favourite books on display in a bespoke piece that's just as interesting as the literature on the shelves. This hardwood bookcase was made to fit snugly in a customer's home and its craftmanship demands adoration.
3. Grandeur Welcome Home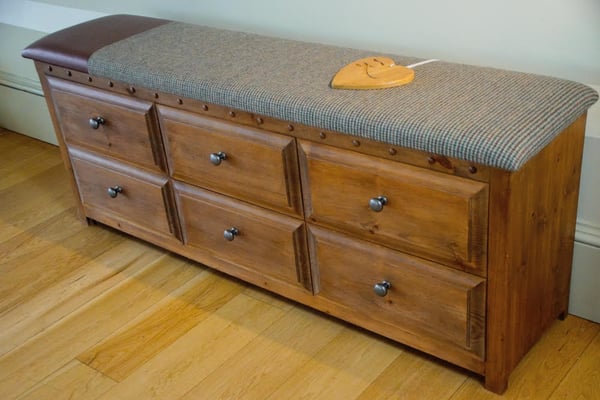 After a long day away from home, this practical piece will give you a place to perch and offload the day. Not only do they add a bygone charm to a neglected area in your interior but they're functional too. Combing both seating and storage, linen chests and their utilitarian qualities are often underrated.
Inspired by the classic country decor, it's robust with generous space fit for everyday life. Complete with bespoke leather and fabric upholstery, this particular bespoke chest is a homely addition which wouldn't look out of place at the end of a stately solid wood bed or hallway.
4. A New Take on Traditional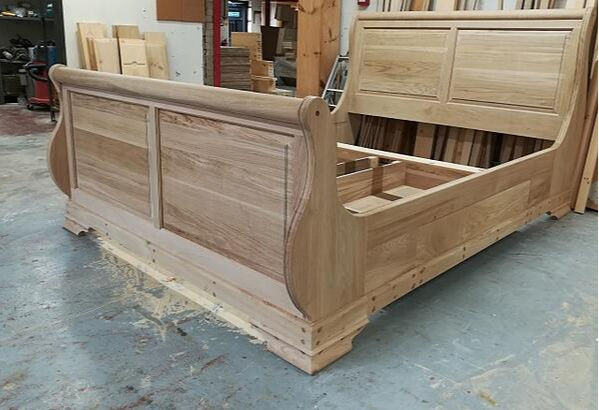 Over the years, we've had requests for several alterations to our solid wooden beds. Usually involving modifications to the size, whether that's a custom height headboard, length or even one being modified for a children's bedroom.
This bespoke sleigh bed has solid oak panels for the head and footboard, reinforcing this magnificent piece and assisting it to withstand the test of time. You can read more about what to look for when creating your own custom-made bed here.
5. Country Cloakroom Chic

One of our favourites, this began as an initial idea with nothing more than a few images to work from. Through consultations and years of experience, the original concept soon flourished into a wonderfully functional piece of furniture.
This completely bespoke L-shaped open wardrobe with shelves and coat hooks was handcrafted by our team in our workshop. With a specific location in mind, it now sits proudly in a customer's cloakroom.
At Revival Beds, what sets us apart is our precise planning and creative process that always involves you, our customers. We'll work with you during each stage to make sure it's exactly what you want and won't move on to the next step until it is.
We don't simply let you pick a few elements like colour and handles and call our service customisable. We allow you to be involved in the selection of every piece that makes up your made-to-order furniture. One piece at a time, we'll treat and build your furniture like the masterpiece it is.
When it comes to bespoke bedroom furniture, work with experienced craftsmen who can make your vision come to life with their own two hands. We use our collective years of craftsmanship to create only the best for your home. If you want to sleep on the idea of made-to-order furniture, you might as well do it in luxury.
Revival Beds: Ensuring Made To Order Furniture is Effortless
The attention to detail that goes into Revival Beds' made to order furniture is to be cherished. That's why we've made buying something completely exclusive for your home simple.
In our 'Bespoke Handcrafted Furniture by Revival Beds: Tailored Just For You' guide, we detail the steps from inquiry to installation as well as showcasing some more of our previous bespoke projects. Download your guide here.