Why a Solid Oak Dressing Table is a Must-Have for a Luxury Bedroom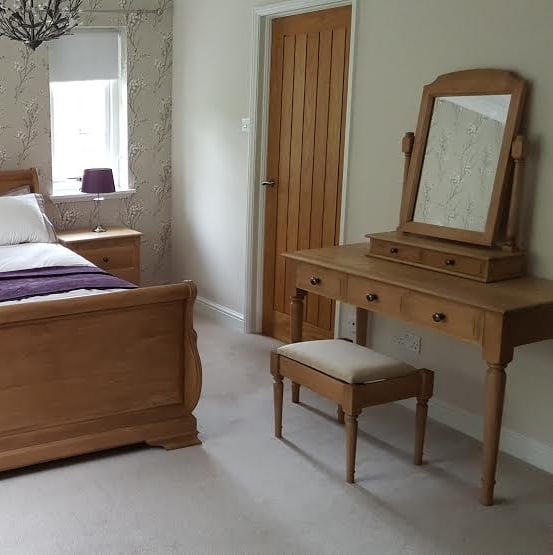 At Revival Beds, our solid oak dressing tables are a utilitarian piece of bedroom furniture that can elevate the overall aesthetic of your bedroom. Not only do our dressing tables make a statement in style but they're also a great storage solution for all your cosmetics and toiletries.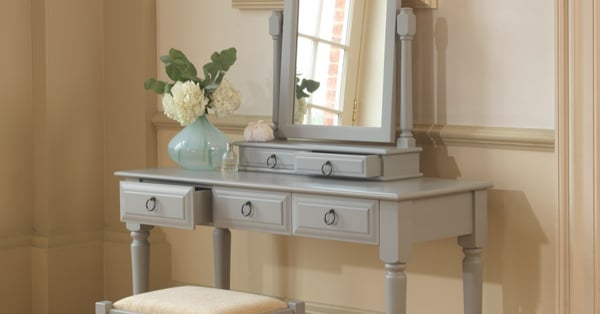 Here's why our dressing tables make the perfect addition to your luxury master bedroom:
Mirrors Bring Light Into Your Bedroom

Perfect Spot to Pamper and Primp

Pair It With Complementary Bedroom Furniture

Versatile and Inclusive Piece of Furniture

Built With the Best Materials for Durability
Mirrors Bring Light Into Your Bedroom
A dressing table mirror provides you with functionality and also helps to disperse light effortlessly in your abode. It opens up the room, giving the illusion of a brighter, more spacious bedroom. When it comes to applying your makeup, styling your hair or spreading light around the room - there's no better way to achieve this than with a beautiful coordinating mirror.
We offer a plethora of luxury dressing tables with matching tilting mirrors, so you'll be sure it doesn't look out of place. Designed for the smaller bedroom, our single pedestal dressing table has sufficient top space to accommodate the tilting mirror. And because everyone's preferences differ, it's available with four drawers on either side to suit your requirements.
Perfect Spot to Pamper and Primp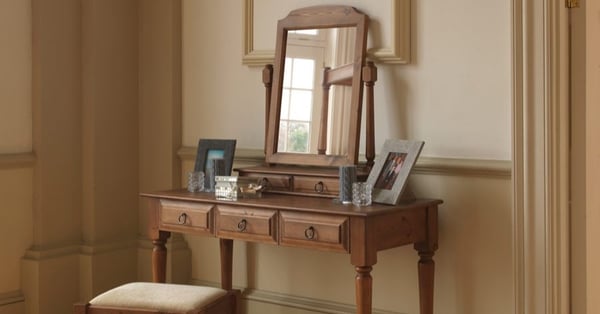 With the addition of an upholstered stool (in one of our luxury fabrics – or you can supply your own material). It's easy to perch and prepare yourself for the day ahead and having all your essentials easily accessible makes it the ideal place to get ready. It can also be the spot you carry out the last step in your bedtime routine, switching off before getting comfortable in your handmade Revival bed.
Of course, a dressing table isn't just for sitting at and styling hair or applying face creams. You can use it to display your precious jewellery, valuable possessions and also as a desk - if the occasion calls for it.
Most dressing tables offer a useful drawer or two for keeping everything neat. However, you can always display your expensive perfumes and aftershaves out on your beautifully crafted vanity if you'd like.
Pair It With Complementary Bedroom Furniture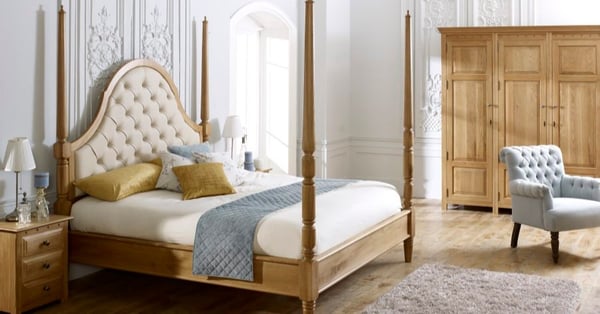 Nothing is more luxurious than a matching interior. Having all your bedroom furniture from the same collection really inspires a space, creating a harmonious cocoon of cohesion. Our bedside tables, ottoman storage chests and wardrobes can all be tied in together, whether it's with matching handles or finish.
A romantically-styled room deserves equally charming furniture and our Brittany dressing table steals the show. The Gallic-inspired piece is the perfect companion for our gorgeous Orleans bed. We also offer a colour matching service so you can coordinate your Revival dressing table with any existing bedroom furniture you may have.
Versatile and Inclusive Piece of Furniture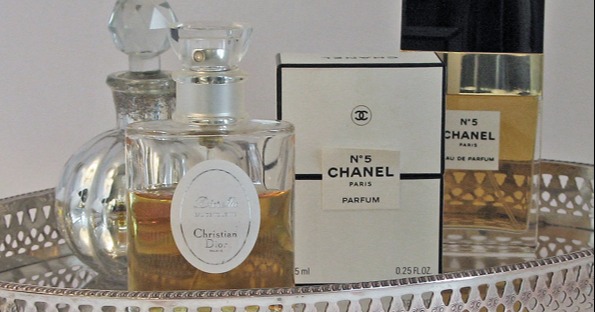 As bedroom interiors become increasingly gender-neutral in design, dressing tables are seen less as strictly feminine items and more as highly-functional pieces of furniture.
With their wonderful versatility, a few additional accessories are all you need to easily transform your dressing table's vibe. Go full boudoir with mirrored trays demarcating your favourite scents or dress it down with a simple vase and flower combination.
Whatever your bedroom style, whether contemporary or rustic chic, a solid oak dressing table can fit in naturally with your existing furniture and complement your space.
Our double pedestal dressing table is perfect for sharing, you can have dedicated drawers and ample room to get ready. And thanks to a carefully designed kneehole space, you can sit at your dressing table in ultimate comfort.
Built With the Best Materials for Durability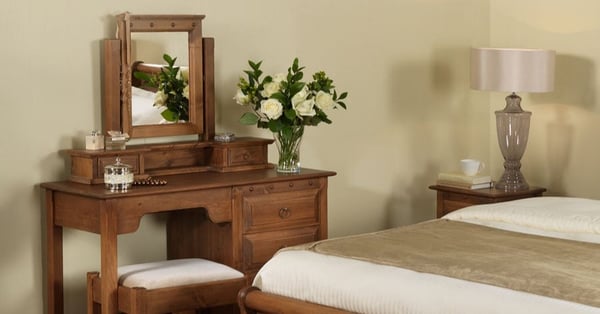 At Revival Beds, our luxury dressing tables are crafted the traditional way - like all of our bedroom furniture. Our dressing tables are available in a number of opulent natural wood and hand-painted finishes but our speciality lies with solid oak.
Oak is well-known for its strength, durability and timeless design which is why it's such a popular material to craft dressing tables from. We know it's not always the cheapest option, but it's definitely worth it. That's why we have so many pieces handcrafted using this material so take a look for yourself...
Peruse Our Other Must-Have Bedroom Furniture
You come home after a long day and retire to your bedroom - a serene, uncluttered space that's a reflection of you and your tastes. All of the handmade furniture from Revival Beds is crafted with your needs in mind, so you never have to question quality or style.
For a closer look at our handmade beds and bedroom furniture without visiting us in our workshop, you can download our brochure using the link below to begin your search for the perfect dressing table and other bedroom furniture.