Is the Quality of a Triple Freestanding Wardrobe Worth the Expense?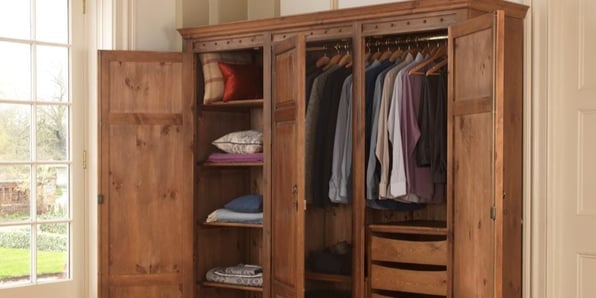 We know a triple freestanding wardrobe isn't the most inexpensive storage option, but this high-quality piece of furniture is definitely worth the initial expense.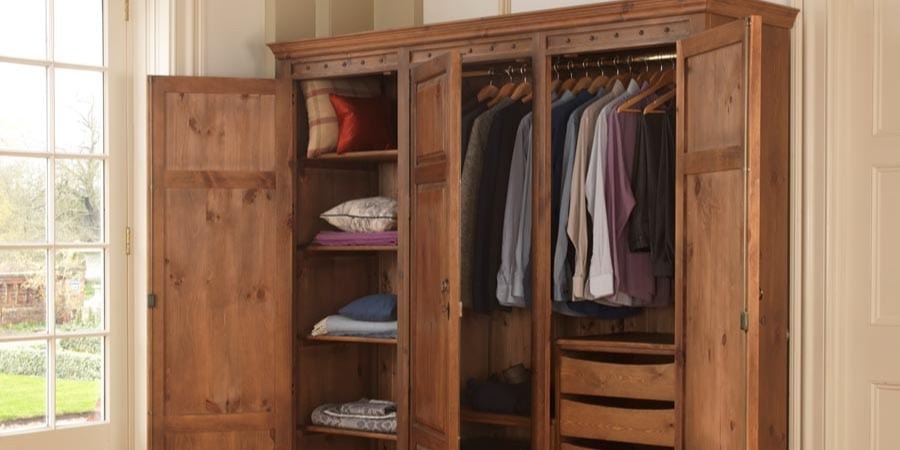 Here's why you should invest in this luxurious piece for your bedroom:
An Elegant Addition
Costs vs Fitted Wardrobes
Versatile and Timeless Design
Craftsmanship and Materials Worth Every Penny
Customisable Storage to Suit Your Requirements
An Elegant Addition
When making a statement in your bedroom interior, there are two important elements that play a pivotal role in creating your sanctuary.
First and foremost, your bed is the heartbeat of any master bedroom and requires some attention. Secondly, your space and how you incorporate storage can really bring a room together. Wardrobes can be that luxury alternative to your otherwise standard solutions.
A wardrobe with ornate details and larger stature can be a powerful presence in any room, making the most out of high ceilings and demanding immediate attention. Plain flat packed options with no character are going out of style. Instead, luxury pieces with intricacies and personality are reigning supreme.
Costs vs Fitted Wardrobes
Fitted wardrobes, although large, can get lost in a bedroom's interior. They're designed to maximise storage but quite often, you have to sacrifice character, unique alcoves and architecture elements just for clean lines and convenience.
When it comes down to price, a quality triple freestanding wardrobe will come head-to-head with the fitted alternative.
However, the major difference is that you can take your freestanding wardrobe with you easily. Whether you've outgrown your existing home or you're starting a family, a wardrobe that isn't secured in one place can grow with you and be passed down through generations.
Our pieces that are made from high-quality wood are more likely to hold their value, making them a great investment. All wardrobes in the Revival collection are available in a range of natural wood and hand-painted finishes, as well as premium solid oak that will last a lifetime.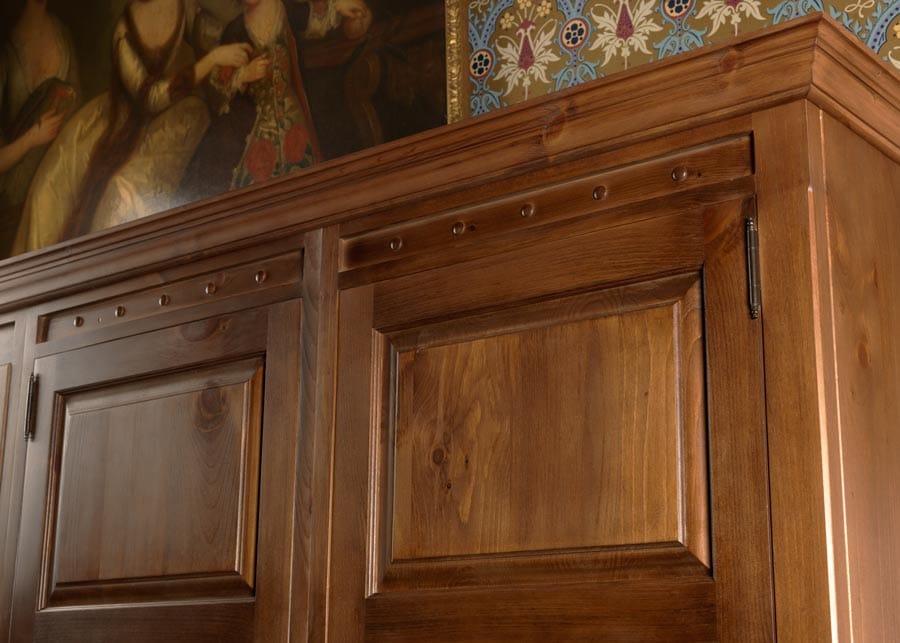 Craftsmanship and Materials Worth Every Penny
One of the main reasons wood is considered so premium is because of the time and craftsmanship that goes into making furniture out of this material. It's not mass produced, it's been sourced for its individual character and quirks.
Strong and superbly constructed - each of our wardrobes are over two metres in height, robust and there's not an inch of MDF or plywood in its entirety. Here at Revival, we also limit our orders to ensure each piece has had adequate time and attention. Each wardrobe is handmade individually - one at a time from start to finish, before another is started.
Versatile and Timeless Design
Interior design trends come and go. Every season there's a new colour palette to keep up with and a must-have decor design to implement. However, have you noticed that high-quality wooden furniture never goes out of style?
Furniture made from wood ages in the most beautiful way. No matter how long you've had a piece, if it's been well cared for, it will look just as stately as when it was made.
Wood is the perfect choice for luxury bedroom furniture, especially storage, because they'll still be elegant years down the line. Other materials like MDF and plywood can't be easily repaired and show their age quickly, unlike wood which can be restained or touched up with wax.
Customisable Storage to Suit Your Requirements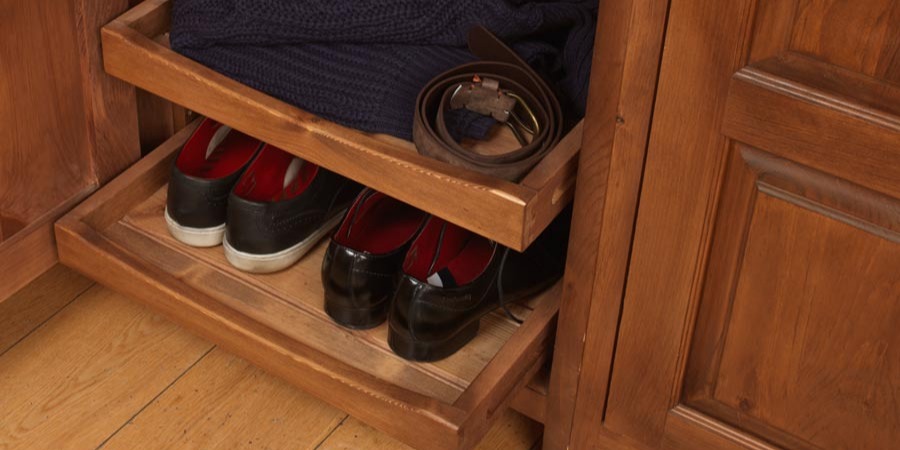 Although you may favour the fitted option because it'll be bespoke for your room measurements, a freestanding wardrobe could be just as customised to suit your needs.
With a choice of six different internal configuration options, each component is made from solid wood and has been designed to fit perfectly into each Revival wardrobe. It can be made to your exact storage requirements - we tailor the inside of your wardrobe to suit your lifestyle.
You've probably already put a lot of time and effort in designing the immaculate bedroom that you've always wanted. But the premium quality, timeless designs and meticulous craftsmanship that goes into each wardrobe are what will help elevate the levels of luxury and elegance in your peaceful escape. So, it's important that you select the right one.
Whether you're looking to create a stately manor house style or looking to maximise your space, Revival Beds are here to help you find your perfect bedroom furniture.
Pair Your Quality Freestanding Wardrobe With Other Premium Bedroom Furniture
We've been handcrafting luxury bedroom furniture, including bedside cabinets, chests and dressing tables since 1983. Our experienced craftsmen give their undivided attention to each and every piece that's created in our Nottinghamshire workshop and everything is handmade to order.
To view our range of stunning bedroom furniture, download our free brochure below. Or, if you have any further questions, feel free to get in touch and one of our experts will be on hand to help.