What is Scandinavian Redwood & Quebec Yellow?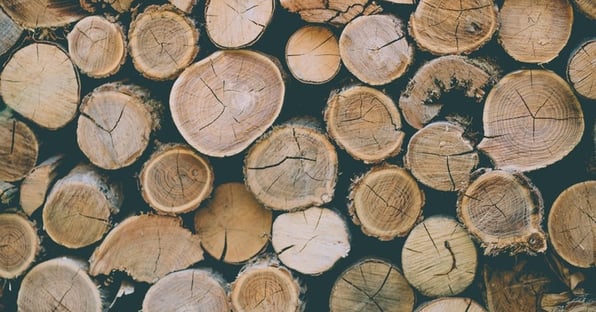 At Revival Beds we handcraft our products from two different materials, depending on your preference. We use solid European Oak, which is a hardwood and solid Pine, which is a softwood. Our solid Pine beds are called Oregon and available in four different finishes (Kenilworth, Old Wood, Antique Mahogany & Walnut).
Our Oregon beds are manufactured using a combination of Scandinavian Redwood and Quebec Yellow Pine woods. We use these two types of wood to obtain the detail in our designs without compromising on strength and durability.
In general, Pine is a sturdy material used in manufacturing across a number of industries. It was one of the first materials used for making beds in the past, and today it still holds a strong place in this field. As it is generally a more budget-friendly material, our Oregon beds are a little easier on the purse strings if you are looking for a solid wooden piece that won't break the bank.
Scandinavian Redwood
Known for its good quality, Scandinavian Redwood is a popular softwood variety also known as 'Scots Pine', the botanical name is 'Pinus Sylvestris'. This wood does not easily break, twist or warp, and is used in our beds and bedroom furniture for its strength.
It is sustainably sourced and ethically grown in Europe, usually in privately owned FSC (Forest Stewardship Council) regulated forests.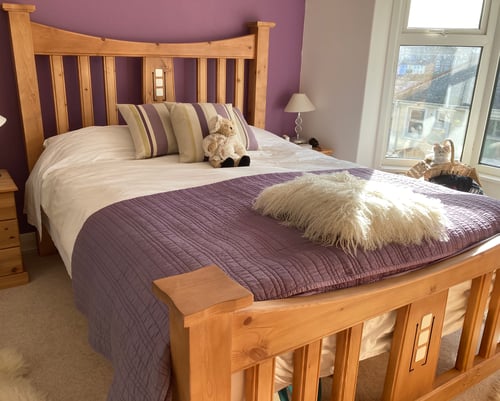 Customer Image - Location: St Ives | Mackintosh in Kenilworth
Quebec Yellow
Also known as 'Eastern White Pine', its botanical name is 'Pinus Strobus'. It is a soft, straight-grained and very even textured wood with inconspicuous growth rings and fewer knots.
It is a very stable timber and much lighter and softer than comparative redwoods. The timber works very easily by hand and with machining tools. It finishes very well and is particularly suited to furniture manufacturing. Because of these properties we use this wood to obtain the finer detail within our bed designs.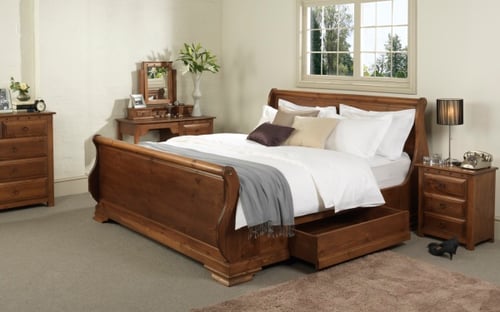 Solid Pine Sleigh Bed in an Old Wood finish
Download Your Free Brochure
Our solid wood beds, sleigh beds, four poster beds and bedroom furniture are only ever handmade to order in our Nottinghamshire workshops from the finest sustainable timbers.
For your complete peace of mind, all our Oak and Pine beds come complete with a 10 year guarantee and because our master craftsmen only ever use trusted, time-honoured techniques, all our bed frames are also guaranteed to be squeak-free.
Finally, our collection of beds and furniture come with free delivery and installation by our specialist team. To find out more, simply download your free brochure below.