Painted Bedroom Furniture with Oak Tops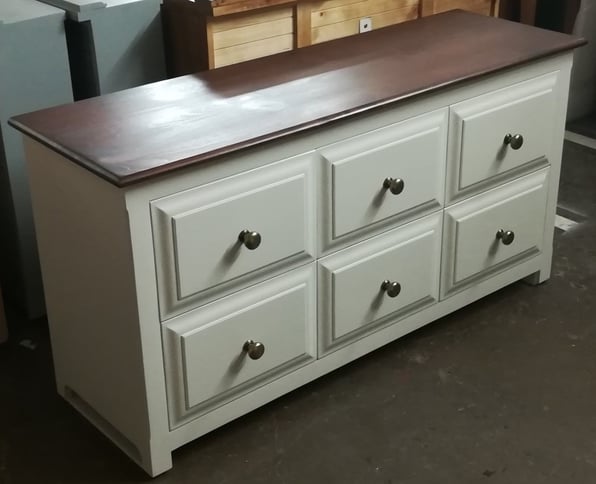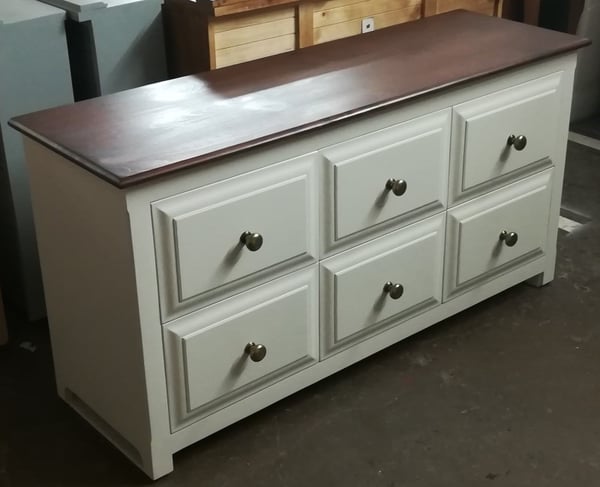 Painted Chest with Natural Wood Top
There are many options available when it comes to painted bedroom furniture with oak tops, but the collections can often be limited with only 1 or 2 colours options to choose from. This can sometimes leave you short of inspiration and the look / feel you are trying to create.
Pictured above is a bespoke chest of painted drawers with antique mahogany top. Just 1 of 15 natural wood and painted finish options that are available, as well as a colour matching service.
Painted bedroom furniture with a contrasting top is becoming more popular because people like the minimalist look and clean lines of painted furniture and it also makes the bedroom look bigger. While the natural oak top creates a 2-tone feature that becomes the focal point of the bedroom.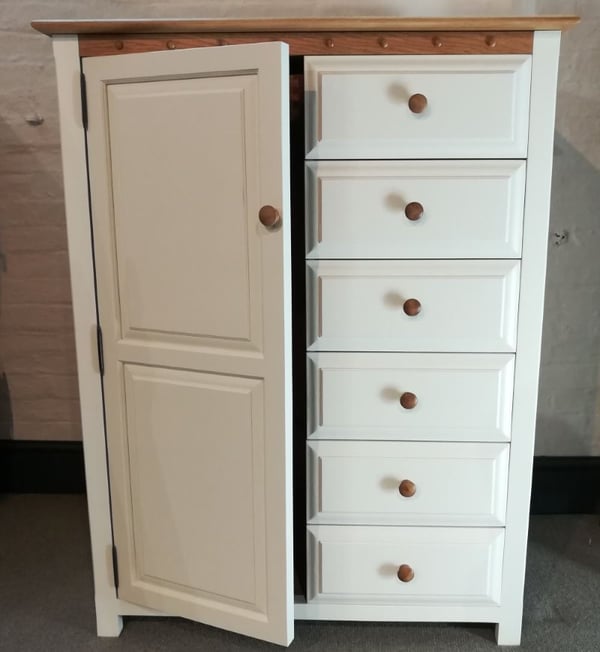 Painted Wardrobe with Oak Top
Pictured above is another bespoke piece requested by a customer. This painted combination wardrobe with European oak top features 1 door full hanging space with 6 solid wood drawers.
The possibilities are endless, but the mass market options don't always inspire us to create what we are looking for. Or sometimes you don't know what you want, but you know you want something different from the norm.
Bespoke Painted Furniture with Oak Tops
Are you looking for painted bedroom furniture with oak tops, but can't find what your looking for?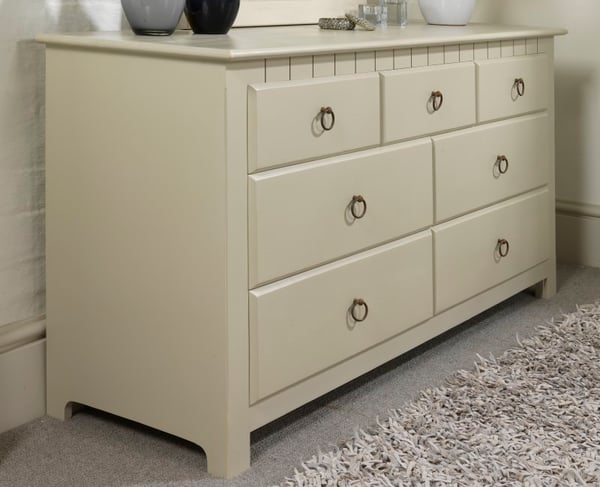 Download Your Free Brochure
Our traditional beds, painted wooden beds and New England beds are handmade in Nottinghamshire and come complete with free delivery and installation.
There's also a full collection of bedroom furniture, which is available in 15 natural wood and hand painted finishes. We can even offer bespoke colours and sizes!
To find out more, simply download your free brochure by clicking on the link below.