How to Choose a Bed Frame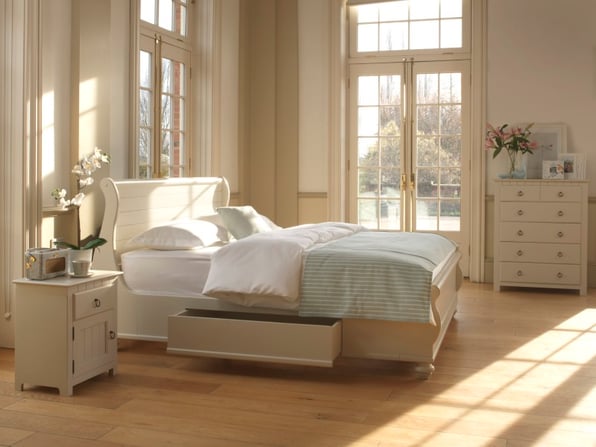 Picking a bed frame can be more of a difficult choice than you might think. The bed is such an important furniture piece that we spend so much time in that if you pick the wrong one you'll not only be unhappy, but you also might have to spend big on a replacement.
Here are a few questions to keep in mind if you're not sure how to choose a bed frame.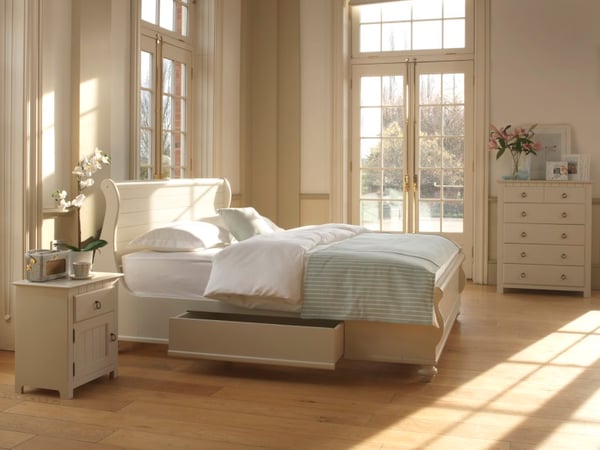 Making Sure You Choose the Right Bed Frame
Does it Suit Your Current Decor?
You're going to choose a bed frame that suits your style - that's a given. But what is worth keeping in mind is how well the frame complements your existing decor.
Will it clash with other pieces of furniture? The frame might be beautiful but it could clash with the rest of the room.
Are You Planning to Redecorate Soon?
There's no point picking a bed frame that matches your existing decor if you know you'll be updating it in the future. If you haven't decorated in years and there's a chance you will soon, then don't choose a bed frame that won't complement how the room will eventually look.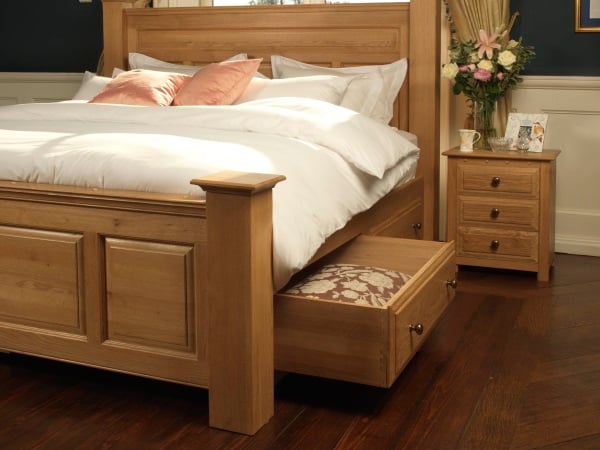 Does the Bed Frame Need to Have Storage?
If your room is short of storage options, then you might want a bed that has in-built drawers. It helps to declutter your room and maximise space. If storage is important and your space is limited, then you'll need to keep this in mind when choosing a bed frame.
There are all kinds of different styles available that have innovative storage options.
Will You Have to Buy a New One?
A bed frame can be a big investment, so you want to make sure you choose one that's durable and built to last.
General wear and tear shouldn't be an issue as long as you choose a bed frame that's made from quality materials. You shouldn't need to replace a bed frame that often.
What Materials Should the Frame Be Made of?
Frames can be manufactured out of wood, metal and upholstery.
Do you want the frame to be made from a certain material? If your room features wooden furniture pieces, then the bed should match that style so it doesn't clash. Handmade wooden beds are always a great pick thanks to their durability, quality finish and sophisticated style.
How Much Do You Want to Spend?
Your bed frame is an investment. You'll spend a lot of time in bed and it's a key focal point in the room. Buy cheap and there's a good chance you'll have to deal with restless nights and have to buy again after a short period of time.
Having said that, you should ensure your money gets you the quality that you would expect.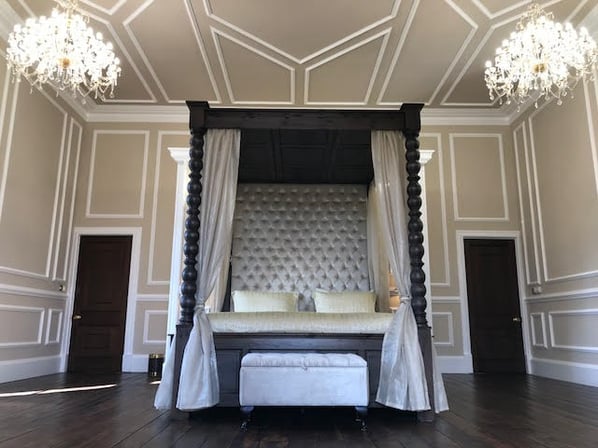 Is a Bespoke Bed Really Worth It?
What's the difference between a store bought, mass produced bed and a bespoke, handcrafted one? While a popular bed from a major manufacturer might be cheaper, there are plenty of benefits to buying a bespoke bed.
For example, the bed can be made to your specific requirements. Custom sizes, heights, materials, finishes, creative underbed storage options - these are all possible if you choose a bespoke, handmade bed.
How are You Getting the Bed Into Your Home?
Beds aren't easy to move and put together. Whatever kind of bed you're buying, you need to think logistically about how you're going to get it delivered and into your bedroom.
Does the manufacturer you're buying from offer delivery and installation or are you going to have to deal with everything yourself?
Does the Bed Fit?
First and foremost, you need to make sure that the bed you love actually fits into the room it's for. But it's more than it just fitting, it needs to fit comfortably.
Ask yourself - is there enough space for the bed to be in the room without it feeling crowded or do you need a bigger bed because it looks lost in such a large space?
Is There a Specific Way of Caring for the Bed?
To make sure your bed is in perfect condition for as long as possible, there may be an aftercare process that you need to follow. It's worth knowing about these steps before making your purchase so you know exactly what to expect when you finally own the bed.
After considering the answers to these questions, you'll hopefully have a clearer idea of the kind of bed frame you want.
We understand that choosing a bed frame is an important yet difficult decision, so we're always on hand to answer any questions that you might have. There are also free samples available if you'd like a better feel of the materials that we use.
Browse the Revival Beds brochure
For a closer look at the handcrafted wooden beds and bedroom furniture available from Revival Beds, make sure to download our brochure. It can help you to choose the perfect frame to suit your style. Or you can browse our stunning range of four poster, sleigh and leather beds to find your next bed.
Download the free brochure now using the link below.