When to bring out the goose down duvets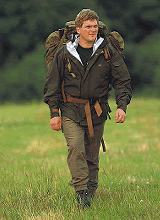 The Benefits Of Goose Down Duvets & What Tog Rating Is Best
Keep your gas bill to a minimum
There are several ways to combat the cold winter for example you could leave the heating running all night which could be very expensive given the price of gas these days. You may want to throw on a few extra blankets if you have them but even the humble wool blanket doesn't come with out an up to date price tag.
There are several very practical and reasonably priced alternatives to the bush-craft option which will guarantee a warm, comfortable and luxurious nights rest. Duvets with a higher tog rating are the answer.
Winter coat time = goose down duvet time
To some people it seems a little bit indulgent to have two or even three different tog rated duvets to reflect whatever the weather outside is. The best way to qualify this is by considering how many coats you have and what you choose to use them for. It's not unusual for a person to have a rain coat, a winter coat, a summer jacket and probably a couple of others. So if the logic applies to duvets a winter and a summer duvet doesn't seem out of the way.
All year round duvets
A 10.5 tog goose down duvet is sometimes known as an all year duvet. It can just about cover all the bases but it's not really going to perform that well when the temperature really drops. Also it's probably going to be a too warm in the height of summer. It's really a general purpose duvet a bit like a general purpose overcoat.
For really cold weather, people tend to opt for a really heavy padded overcoat. This is usually the signal to break out the 13.5 tog duvet goose down. Although you won't be using it all year you'll really feel the benefit.
All these high tog duvets are available with top quality Hungarian and Canadian goose down fillings As well as hypoallergenic fillings.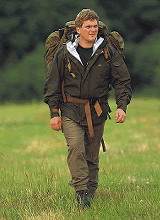 The bush-craft answer to goose down duvets
Out of interest take a look at what bush-craft expert Ray Mears would do for his winter comforts. Well, Ray has designed a fantastic range of sleeping bags (available for around the £200 mark) which are good for temperatures down to around -22°. This is great news If you have an arctic expedition in mind but most people are looking for something a little more domesticated.
Request Your Free Brochure
We've been handcrafted solid wooden beds, including sleigh beds and four poster beds in our Nottinghamshire workshop since 1983. Our luxury bedding is also hand-stitched in the UK and available up to 1000 thread count.
To find out more, simply click on the link below to request your free brochure.