Why Should I Buy A Storage Bed?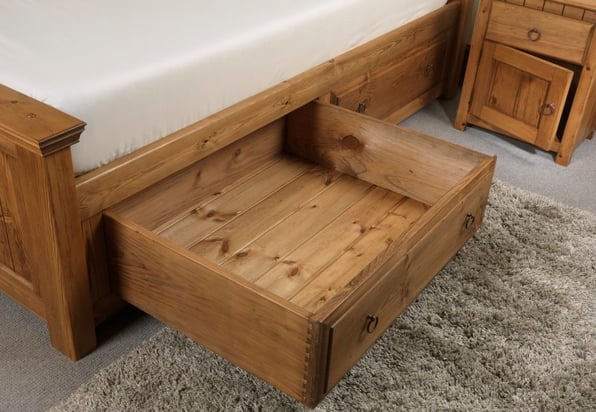 The Benefits To Storage Beds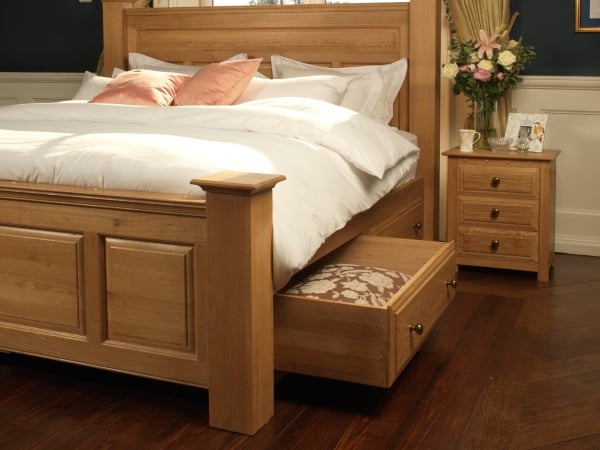 People buy storage beds because they are cost effective and often seen as an investment, especially when you consider the alternatives to gaining more storage space, such as a loft conversion, extension or even moving house.
Because of the large footprint of a bed, they are one of the best ways of gaining a large amount of additional storage space. For example, a super king-size bed will typically have a footprint which is 6ft wide and 6ft 6" long and that's a lot of potential storage space!
What types of storage bed are available?
There are several different types of storage bed available, which are outlined below:
Ottoman beds
Ottoman beds are practical because the footprint does not take up much more space than the mattress, so they are ideal for the smaller bedroom. They lift up from one side (often the headboard) so they provide lots of storage space (typically the mattress footprint). However, access to the opening is narrow, so it can be more difficult to get access to some items, especially if they are heavy or bulk. Also, Ottoman beds are not as practical if you like lots of bedding, such as pillows and throws because they restrict access and hang down when your bed is suspended.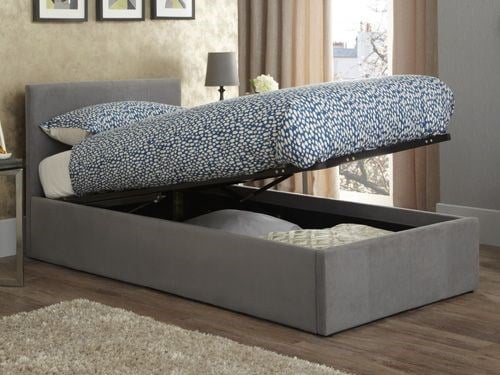 Divan beds
The footprint on a Divan bed is similar to an Ottoman bed, but the way of accessing your storage space is different. Access is provided by drawers that slide out from under the bed, with 1 or 2 drawers on each side or even in the footboard.
Divan beds with drawers do offer practicality in terms of storage, but they are lightweight, which means you can't put much weight in the drawers, so there not ideal if you have heavier items to store away.
Wooden Beds with storage drawers
The storage options available with Ottoman and Divan beds are practical, but there can often be a compromise in terms of the number of designs available, which can be limited. So if you have a particular bed style in mind or want something to match your bedroom decor, then you may be better looking for a bed frame with storage.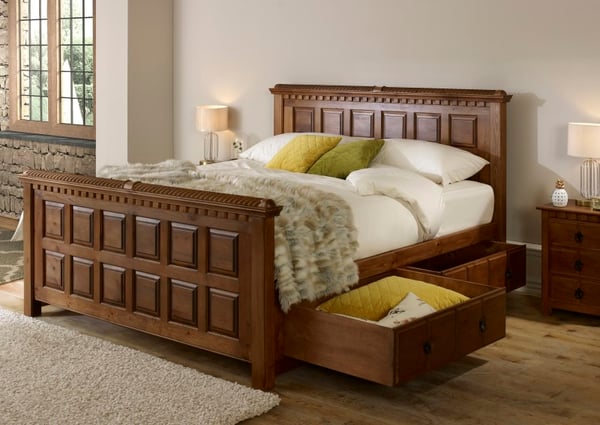 Wooden bed frames with storage are available in a number of different designs, such as four poster beds, traditional beds and sleigh beds with drawers. Here you get the best of both worlds... a bed that offers practical storage solutions, with a design that's in keeping with the look and feel you are trying to create.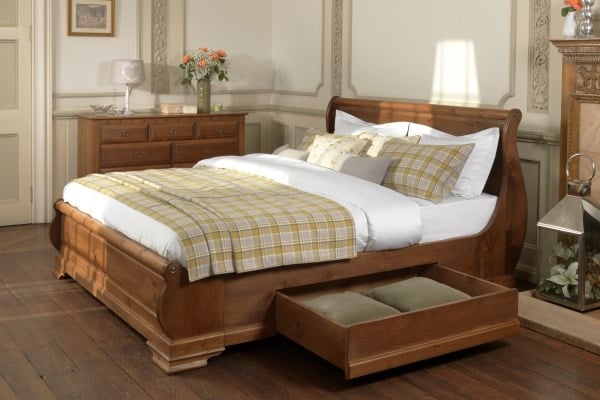 All Revival beds are handcrafted in the UK and most are available with under-bed drawers, which provide up to 16 cubit feet of additional storage space. Each drawer is the size of a large suitcase and all beds are delivered and installed for free by our specialist team.
Download Your Free Brochure
To find out more about our handcrafted beds, simply click on the link below to download your free brochure.