The Best Bed Designs and Most Popular Bed Sizes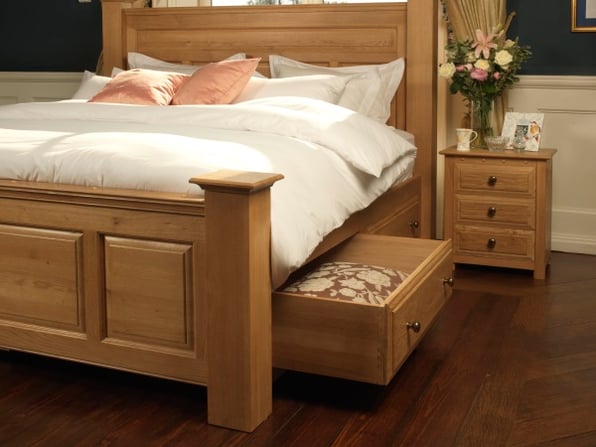 Are you looking for the perfect bed for a bedroom makeover...
Or maybe your unsure about the bed sizes available? This useful guide explains more about the most popular bed designs and sizes in the UK.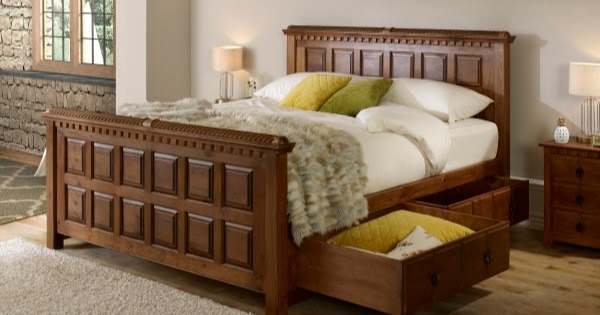 It also includes information about the latest trends and other options you may not be aware of, including made to measure beds and custom made options.
Why premium wooden beds make the best bed designs
Beds can be made from a range of different materials including metal and wood. But wood, while also being very strong, offers more flexibility, which is why its the material of choice for the most popular bed designs.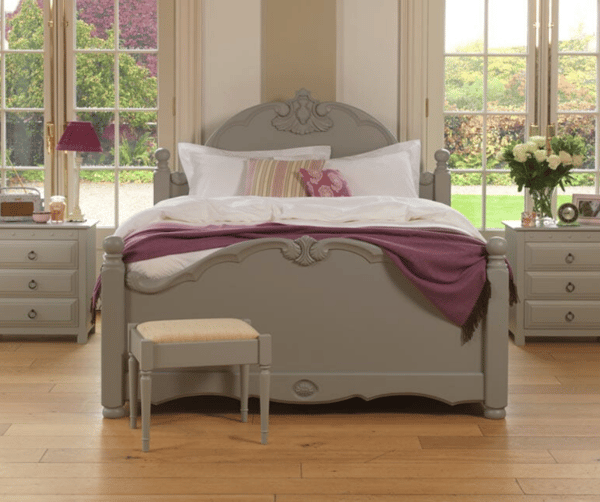 Premium wooden beds can have a natural wood or painted finish. They can also be upholstered from a wide range of fabrics and leather options, so there's many more designs and styles at your disposal.
The most popular bed designs
Sleigh beds are one of the most popular bed designs in the UK and around the World. They were originally designed for one person and were used as day beds.
Today, there are many different styles available, which contribute to over 18,000 searches for sleigh beds on the Internet each month.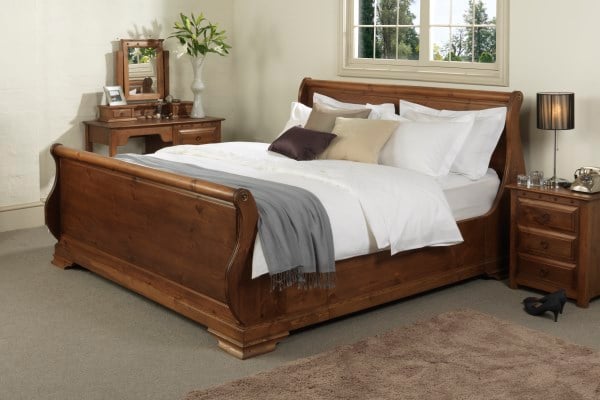 For centuries four poster beds were a sign of wealth, with many aspiring to owning such an item.
Although they are not practical for everyone, they are a great choice if you have a bigger bedroom and want to create a luxurious focal point.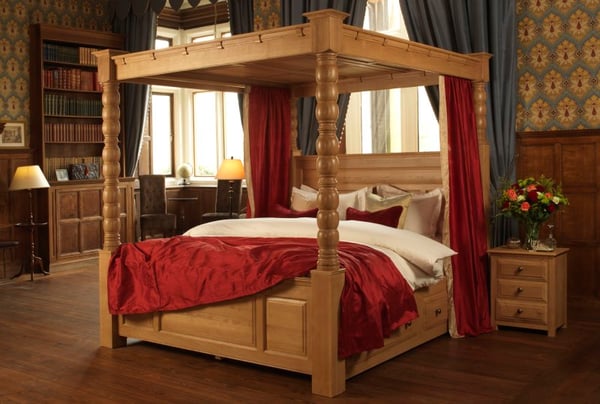 Other popular options include divan and ottoman beds, which are good for storage but lacking in design. There's also a wide collection of classic wooden beds available, such as this Mackintosh.
With so many styles available, its important to use platforms like Pinterest alongside your internet search, to make sure you find your perfect bed.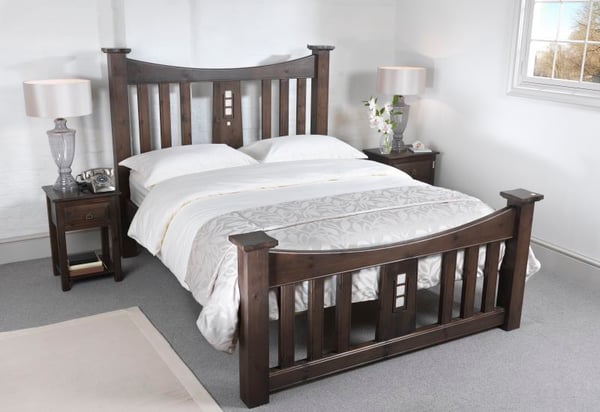 A guide to UK bed sizes
Bed sizes available in the UK include:
(3ft) Single beds
(4ft 6") Double beds
(5ft) King-size beds
(6ft) Super king-size beds
(7ft) Emperor beds
(8ft) Caesar beds
Single and double beds are 6'3" long - anything king-size and wider are 6'6" long.
Single beds through to super king-size beds are the most popular sizes in the UK. But there are other options, especially if you go direct to a bed manufacturer. They'll be able to produce more niche sizes, such as; small double (4ft), eastern king (6'6") or queen-size beds (size dependent on which part of the World you are from).
Also consider that beds can be extra long, so you can have any width up to 8ft long or something made to measure - perfect for bespoke projects like a loft conversion.
Made to measure beds and custom made beds
Many retailers can only offer 'off the shelf' beds, which means the designs and sizes available are often limited. Also, they will only be able to offer bed sizes from single up to super king-size.
But there are other options. If you go direct to a UK bed manufacturer, they will be able to offer a larger collection of unique bed styles and sizes with bespoke options.
For example, this extra long, king-size pencil bed has a bespoke painted finish to match existing furniture in a customers home.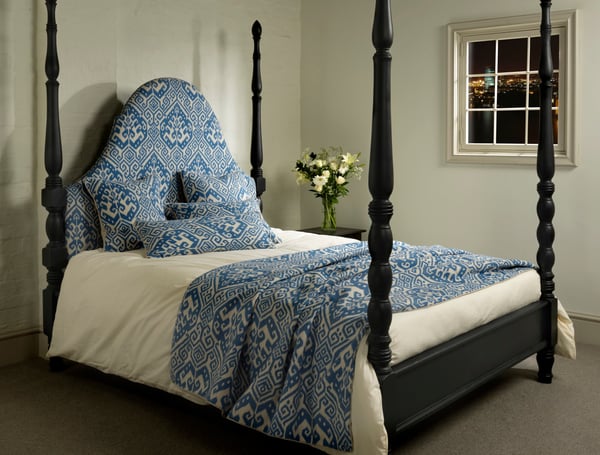 There's no denying that made to measure and bespoke beds are more expensive than 'off the shelf' alternatives, but you would be investing in a quality wooden bed that is perfect for your requirements, rather than something that 'will do'.
wooden beds with storage
As well as finding the perfect bed design four your bedroom decor, its also important to think about what additional space you have and how you will store essential items.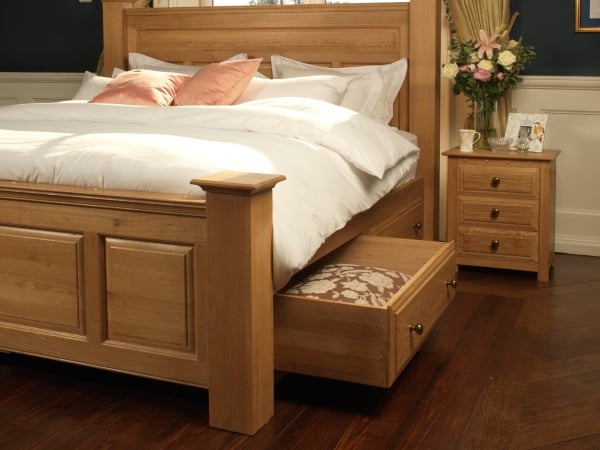 The benefit of under-bed storage drawers mean you can have up to 16 cubit feet of additional storage space, without having to compromise on design aspirations.
You want your bedroom to be a place of peace and tranquillity and you want to keep it that way, so store everything neatly away under your new bed.
Download your free brochure
Since 1983, Revival Beds have been handcrafting some of the most popular UK bed designs in their Nottinghamshire workshops.
Because everything is designed and handmade to order by their skilled craftsmen, it means their luxury wooden beds are unique. They can also offer a made to measure service, as well as bespoke options.
All beds come complete with a 10 year guarantee, as well as free delivery and installation. To find out more, simply click on the link below to download your free brochure.