Bespoke Beds & Bedroom Furniture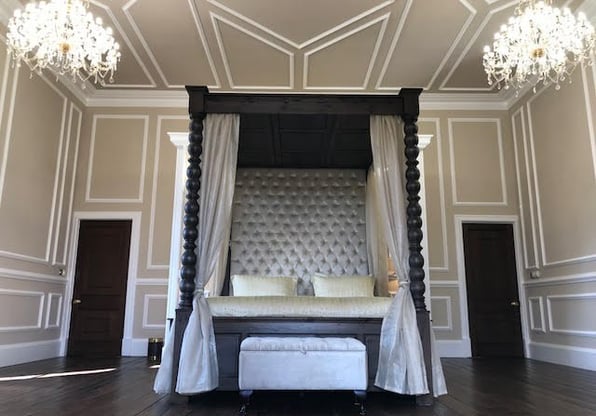 Where To Find The Perfect Sized Bed & Bedroom Furniture
Bespoke Four Poster Beds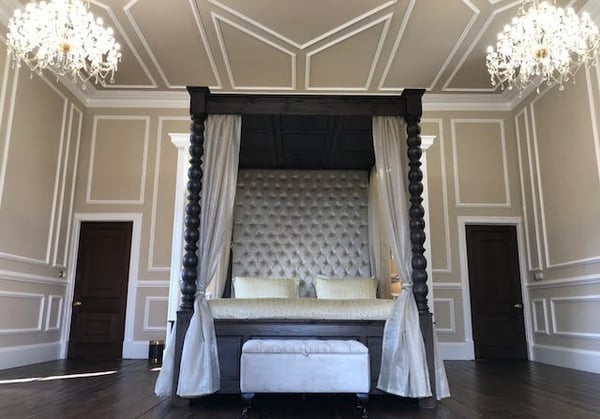 Pictured above is one of our most popular 4 poster bed designs - the Ambassador four poster bed in a walnut finish. It was custom made in our workshops for a customer in Ireland. At their request, it was made over 8ft high and also featured a full upholstered headboard.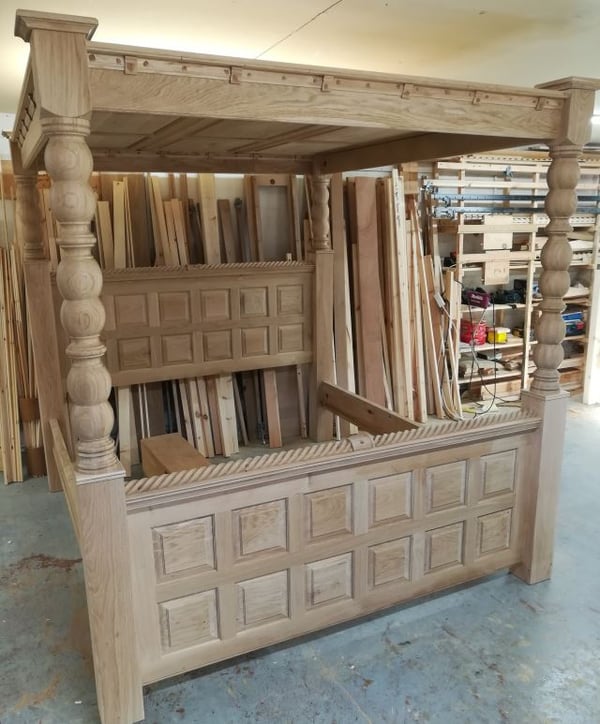 Here is another bespoke 4 poster bed design, pictured in our workshop at pre-assembly before going through to finishing. This is a County Kerry four poster bed in solid oak with Ambassador four poster turned posts.
This four poster bed was also a unique design because it had an adapted footboard to make it higher than our standard bed sizes.
Bespoke Wooden Beds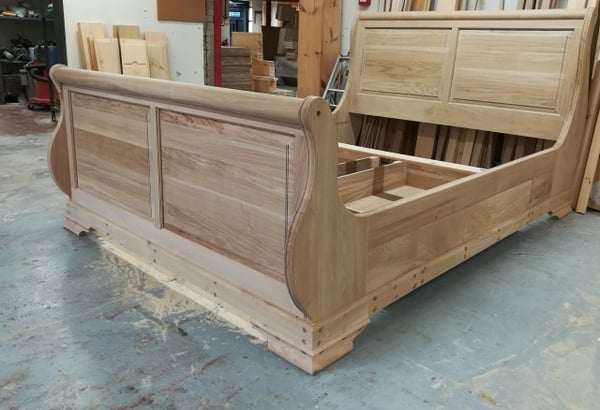 Over the years we have made a number of custom alternations to our solid wooden beds, which often involves modifications to the size, which can be up to 8ft wide or extra long. Or alternatively, customers can often ask for a bespoke finish if they want to colour match to existing furniture or have a specialist colour in mind.
Pictured above is a bespoke sleigh bed that has solid oak panels for the head and footboard.
Bespoke Bedroom Furniture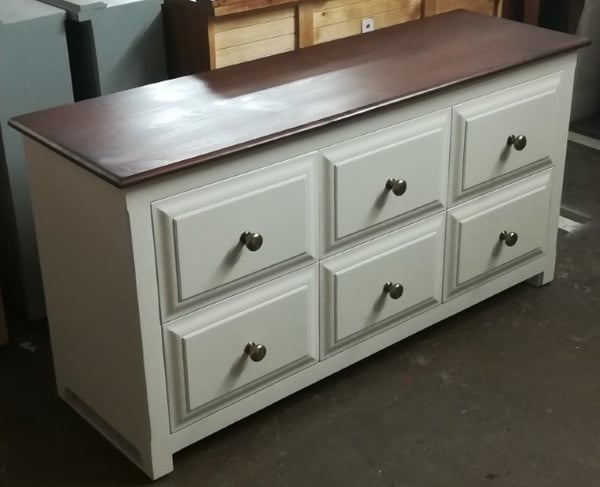 Handcrafted from solid wood, the above 6 drawer long chest was a custom made size and design that incorporated 2 contrasting finishes that complement each other perfectly.
This chest has a 'Lace White' painted finish with 'Antique Mahogany' natural wood top. To see our range of natural wood and painted finishes click-here. The Heritage Iron Bordeaux knobs used were one of many handle options available in our collection.
Bespoke Solid Wooden Wardrobes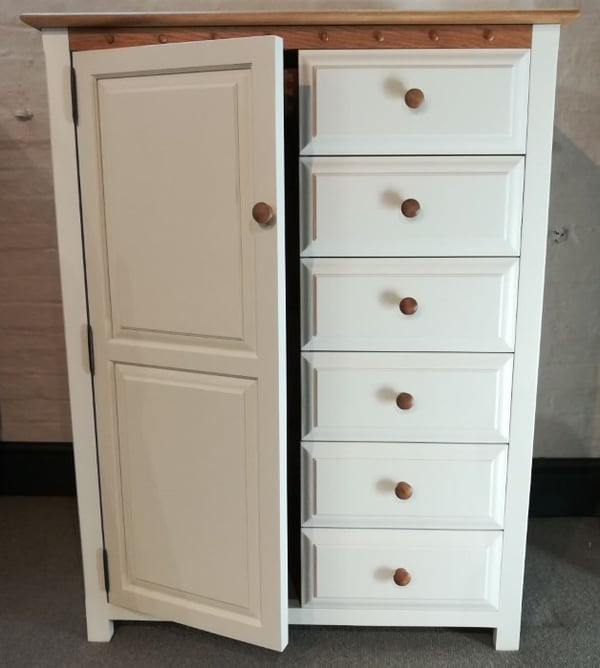 Half wardrobe and half chest, this combination wardrobe features 6 useful solid wood drawers on the right with a long drop hanging rail on the left with door to store away coats and jumpers. This custom made, hand painted wardrobe also has contrasting solid oak knobs, top and trip.
Bespoke Deliveries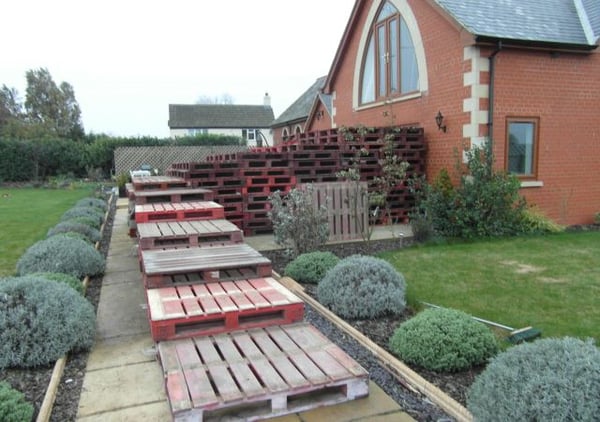 We offer free delivery and installation throughout the UK and every delivery is unique. He is a picture of a delivery to a farm where the owner created access to the bedroom from pallet stacks to create a stairway.
Download Your free brochure
We have over 25 bed designs including sleigh beds and four poster beds, which are available up to 8ft wide and in a range of 11 natural wood and hand painted finishes. We also have a full collection of handcrafted bedroom furniture, as well as luxury mattresses.
To find out more, simply click on the link below to download your free brochure.
Or to talk to us about bespoke beds and custom made furniture designs, simply call 01777 869 669.