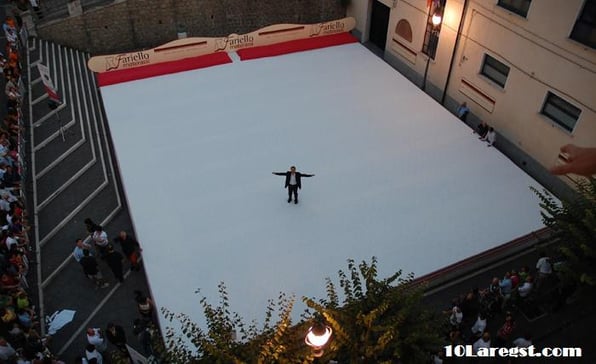 The World's Biggest Bed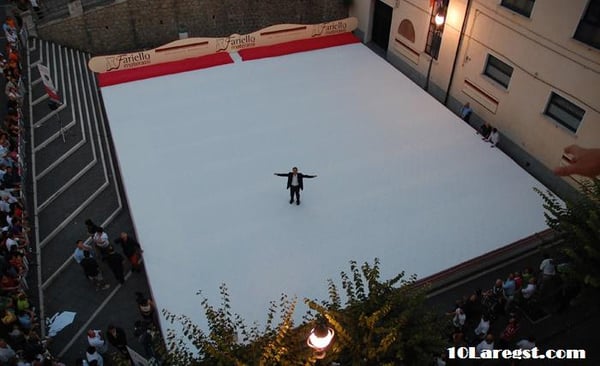 The largest bed ever made was created in the Netherlands for the St Gregorius Summer Festival in May 2011. Measuring 26.5 m (86 ft 11 in) long and 16.44 m (53 ft 11 in) wide, just imagine the pyjama party you could have in this impressive bed! If you're looking for a big bed with slightly more realistic proportions, our largest 'standard' bed frame size is the 8ft Caesar, although by using our bespoke service you could have a made to measure bed in any size you like, within reason!
Most People on a Single Bed
If you think your significant other is selfish with the covers and mattress space, just be glad you're only sharing your bed with one other person. The world record for the most people to fit into a single bed is held by Xilinmen Furniture Company in China. In September 2013 they crammed 54 people onto a standard single bed – we don't recommend trying this at home if you want to get a good night's sleep!
Most People Eating Breakfast in Bed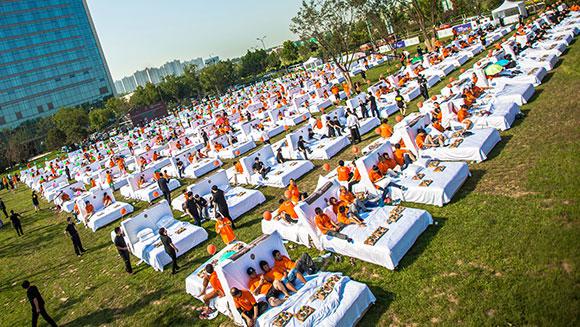 In August 2015, 418 people got into 113 double beds outside Sheraton Langfang Chaobai River Hotel in China, and were served a wonderful tray of breakfast including pastries, fruits and juice. Participants were required to eat from the tray, with both legs on the bed and their backs against the headboard. Many of the participant's children also took part in the event but were not counted towards the record breaking total of 418 people simultaneously eating breakfast in bed.
The Most Valuable Bed Ever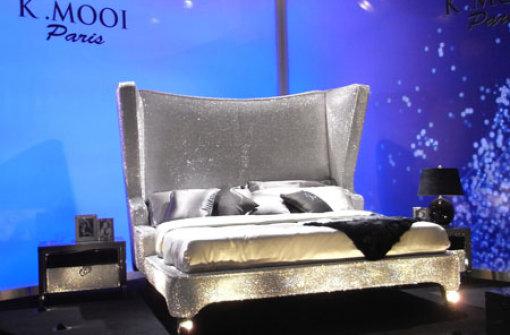 For the super-rich who have more money than they know what to do with, this incredibly expensive crystal-encrusted bed might well be on the wish list! Making its bid for a Guinness World Record at the Design Show in Shanghai in October 2009, the most valuable bed in the world is the is the K.mooi Crystal Noir Limited Edition created by Maxxa International Limited. On sale for the equivalent of £290,000, the bed measures 2.24 m (7.35 ft) wide and 2.26 m (7.41 ft) long, and is covered with 802,903 Swarovski crystals.
Fastest Time to Make a Bed
Fancy turning your bed-making routine into a race? See if you can compete with this! The world record for the fastest time to make a bed by a two-person team is held by Sister Sharon Stringer and Nurse Michelle Benkel of the Royal Masonic Hospital, London. In November 1993, they made up a bed with a blanket, two sheets, an under-sheet, a pillowcase and a counterpane in just 14 seconds, including hospital corners!
Download Your Free Brochure
Revival beds are handmade to order in Nottinghamshire and come complete with free delivery and installation.
Included in their collection of luxury wooden beds, are sleigh beds and four poster beds, which are available up to 8ft wide and a bespoke service is also available.
To find out more about a unique bed of your own, simply click on the link below to download your free brochure.