How to buy real leather beds and the types of leather available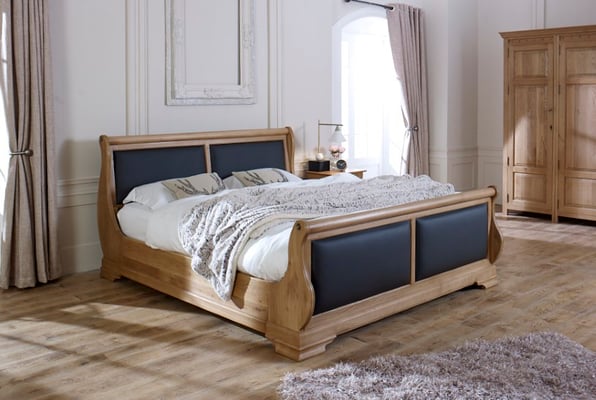 Below are some pointers to consider when looking at real leather beds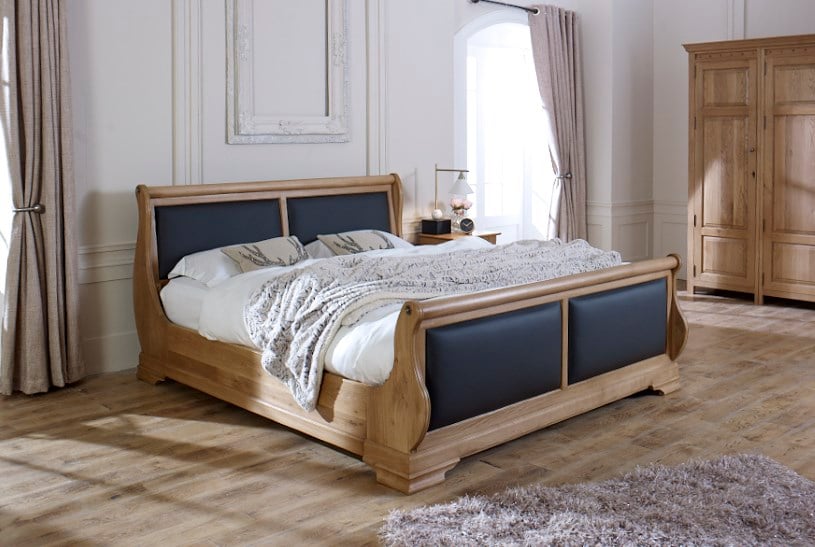 The bed design
Decide on the type of bed you want... do you have a preference for classic designs like a sleigh bed or do you have enough room for a four poster bed? Would you like to utilise your storage requirements and get an ottoman bed?
The materials
Would you prefer a real leather bed in full or in part leather on a solid wood bed frame? Its very important to consider the quality of the materials when comparing price points - in most cases buying something a little bit more expensive can get you a bed that is guaranteed to last.
If you want a real leather bed then also check what type of leather is used and where and how the leather is manufactured. A quality bed manufacturer will be able to talk in depth about the different types of leather options available. Some of the best quality leather types used on beds include; Caledonian 20:20, Ingleston and Grampian.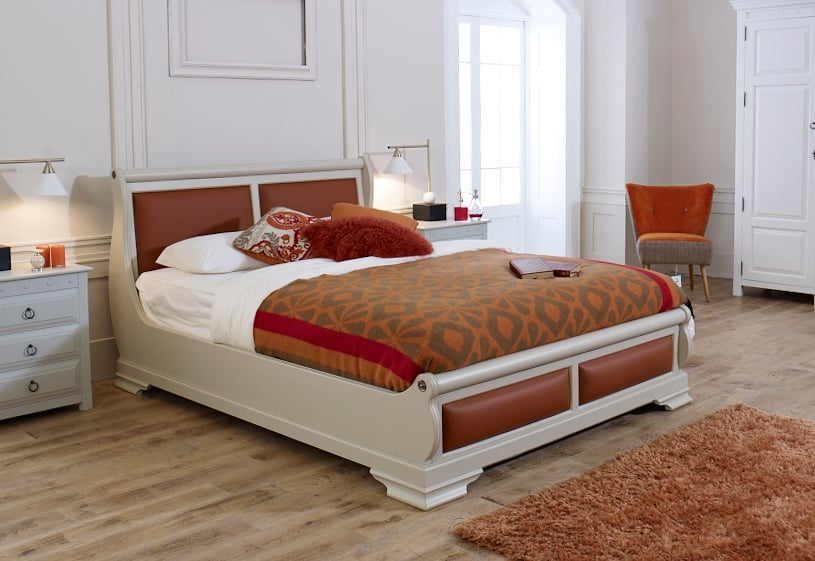 The bed size
The most popular bed sizes in the UK are king-size beds which are 5ft wide and super king-size beds which are 6ft wide, but single and double beds are also popular options. Make sure your next bed is a standard UK size so it will be the right fit for your existing or new mattress.
Research the bed manufacturer
Either a supplier or direct from the manufacturer, check how long the business has been established and ask what guarantees and extras are included in the price. Is the bed under guarantee, if so, how long? And how will the bed be delivered... will there be an additional charge or are delivery and installation included in the price? Also, always make sure you look for existing customer reviews on websites such as Facebook and Feefo.
Real leather beds - download your free brochure
All our solid wood bed frames are handcrafted in Nottinghamshire from the finest materials and come complete with a 10-year guarantee for your complete peace of mind.
We only use the finest 'high performance' Scottish leather for all our leather beds and there are many different shades and colour options available.
To find out more, simply download your free brochure by clicking on the link below.