For centuries four poster beds were a sign of wealth, with many aspiring to owning such an item. It was believed that the better the four poster bed, then the better the social status of its owner and family. Four-poster bed evolved through several different styles before becoming the understated, elegant version we see today.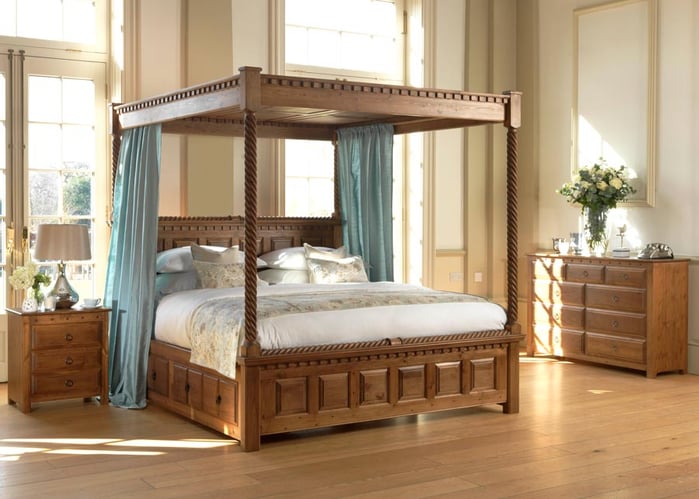 The traditional four-poster bed had four posts, one on each corner, connecting to a rectangular top panel or canopy. The posts stood away from the bed and went directly to the floor rather than being attached to a mattress frame. Some posts were as thick as 18 inches in diameter making them very heavy and grand looking in stature. As time progressed, four-poster beds became much lighter and less ornate. In the 17th century, slimmer beds made from cheaper materials such as Beechwood came into fashion and were very popular.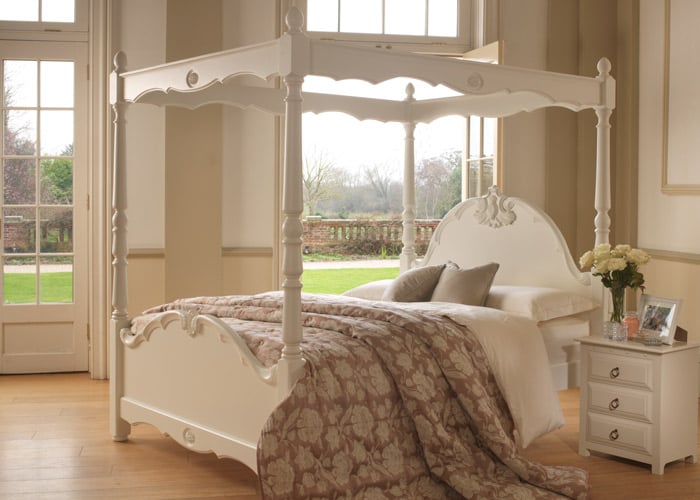 Today, there are hundreds of different styles of four poster bed designs available throughout the UK and abroad. Some made here in the UK and some imported from the Far East. Four poster beds are also available in a number of materials including different types of wood and metal - this also adds to the number of different finishes there are available. Typically four poster beds are also available from single size right up to and including king, super king and up to 8ft in width.