What is it about hotels and four poster beds?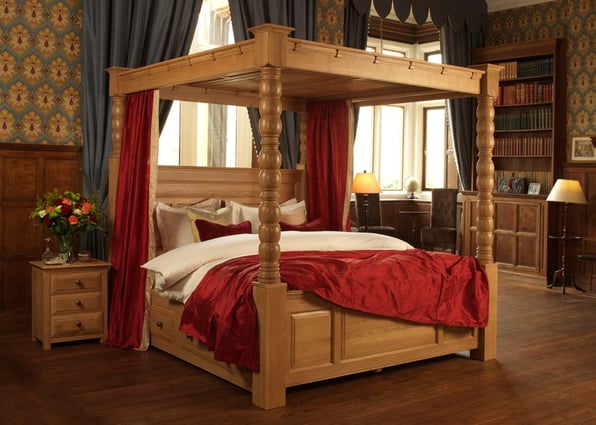 Why Four Poster Beds Increase A Hotels Value
For those of us without ready access to one of these big beds, sometimes called tester beds a night in a hotel can be a next best. Hotels are great at raising the bar. They always want to be better than there competition. If the Country Manor Hotel in the next village or town has installed a four poster bed them chances are they're going to pick up the high value business. They're always trying to out do one another.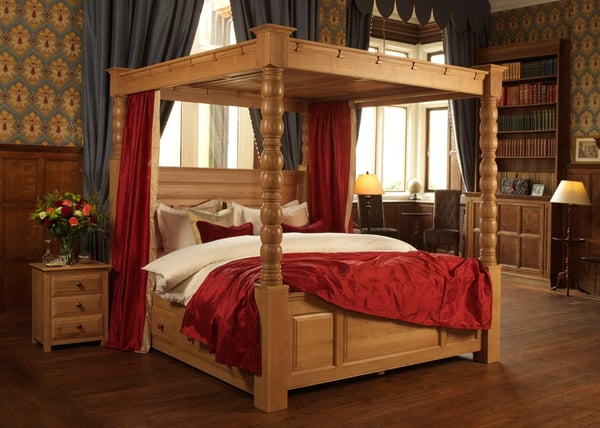 A hotel with one or more fourposter bedrooms attract wedding parties. The bridal suite is must for any self respecting hotel. Here is an example of a hotel with a Revival four poster bedroom.
Knock Castle Hotel and Spa Crieff Scotland
http://www.knockcastle.com/index-Lady_MacBrayne_Room.html
The Bridal Suite at the Fox and Hounds
http://www.foxandhoundshotel.co.uk/index.cfm/bridal-suite-54
West Usk Lighthouse
http://www.westusklighthouse.co.uk/HTML/Accommodation.html
Wiston House...first mentioned in the Domesday Book
http://www.wistonhouse.co.uk/the-house/history/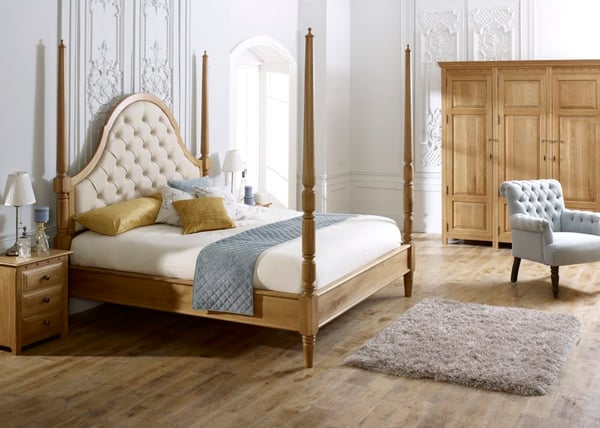 The other reason hotels choose big beds
Another reason for hotels to install four poster beds is to do with the amount they can charge for a room. Similar rooms in similar hotels are usually charged out at similar prices unless of course the room has something special or unique to offer like a Jacuzzi bathroom, a great view, a balcony or a (you guessed it) a four poster. A full draped tester or half tester bed makes a normal bedroom a premium bedroom.
AA star rating
One of the methods used by hotels to get noticed and bring themselves to everyone's attention is the AA star rating. To get a good rating a hotel needs quits a few variables to rate well. One of these is the bedroom and here's what it says about a Five Star rating for guest accommodation.
"Awareness of each guest's needs with nothing being too much trouble. All bedrooms are en suite or have a private bathroom. Excellent quality beds and furnishings. Breakfast includes specials/homemade items, high quality ingredients, and fresh local produce".
It's little wonder that these beds have been held in such high esteem by hoteliers.
Request your free brochure
To find out more about our collection of handmade beds and bedroom furniture, which come with free delivery and installation, simply click on the link below to download your brochure.