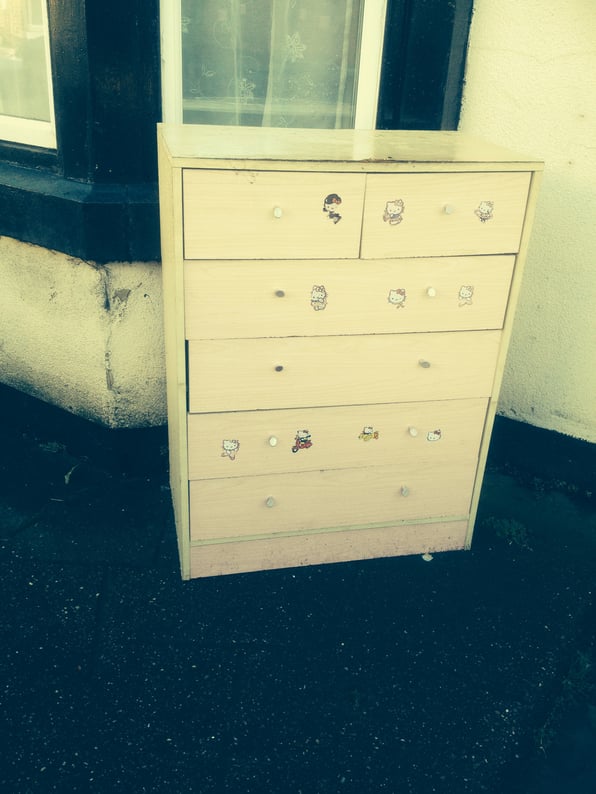 Flat Pack Furniture Issues
The Christmas chuck-out
No, I'm talking about a different type wardrobe malfunction. These are the ones caused by flat pack furniture. It's always the same after Christmas everywhere you look there are piles of discarded electric appliances, clothes, toys, furniture and much much more. It's all the cheap stuff we vow never to buy but still do.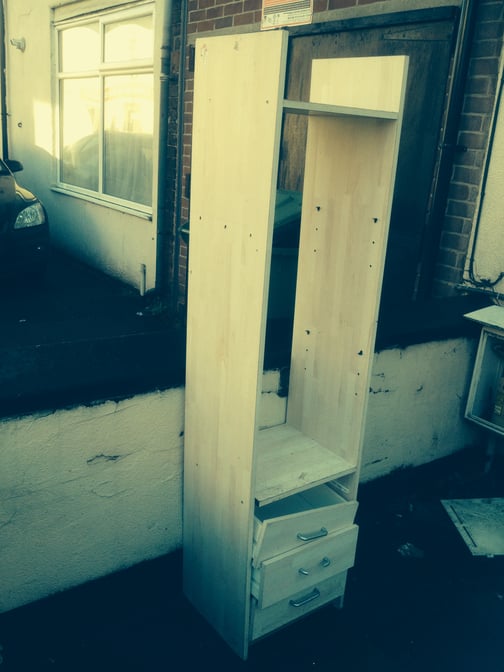 A visit to your local landfill
Visit any tip or house hold recycling centre and flat-pack furniture has been honoured with its very own skip. Full of huge sheets of chipboard coated in white or wood effect melamine. A loose screw and the doors don't close properly...ever. A drawer gets sprained and it more or less renders the whole chest useless with drawer bottoms falling out with increasing regularity. Wardrobe malfunction...more like flat pack malfunction.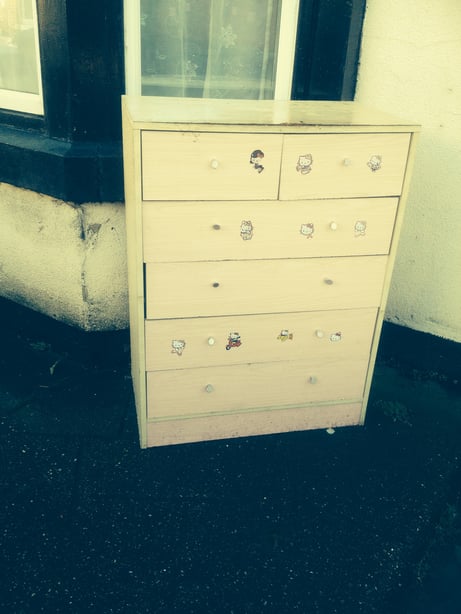 Outdoor furniture
Some people are so fed up with there flat pack furniture dropping to bits they just chuck out doors. Once outdoors we get to see what's really been holding it all together...in the case of these pieces it's no more than paper staples.
The landfills are bursting at the seams
It's a fact that there is no consideration of the environmental journey the materials and the components (or lack of them) take. Flat pack furniture is just about 100% non-recyclable. Basically the furniture has to be as cheap as possible. To achieve this the furniture is a very low level of quality. This inherent cheapness is a blight.
Look again at proper Revival wardrobes and furniture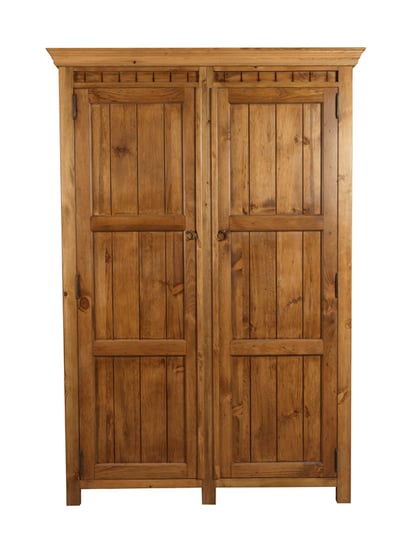 Yes they're more expensive and here's why.
They are made from solid timber either oak or pine.

They have solid back boards

The doors are made in the traditional raised panel with a profiled frame

They are constructed using modular designs

There are no staples only nails and screws

They are waxed or painted to the highest standard

If you should want to change things they are 100% recyclable

But there is no need to recycle because they will last for years. They are a great investment for you and who ever you hand on to.
Buy it once
Economically there is no question, buying a handmade wooden wardrobe from Revival Beds makes much more sense than buying a flat pack wardrobe...they just last so much longer.
Download your free brochure
As well as bedroom furniture, Revival also handcraft a collection of solid wooden beds that come complete with free delivery and installation. To find out more, click on the link below to download your free brochure.