Who made the oak bedroom suite that increased in value by 21500%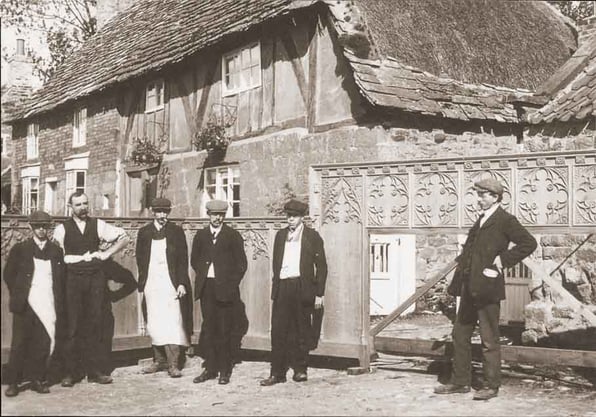 Warren Buffet The Famous Investor Would Be Queuing To Buy This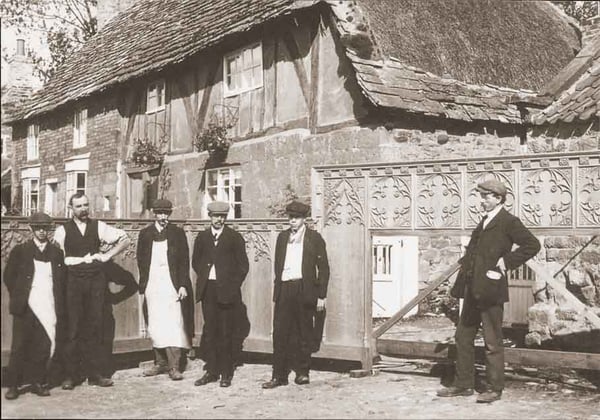 The bedroom suite in the heading was sold to a Miss Smith of the Hall, Bishop Middleham, County Durham in 1935. Some people would say it was expensive in the day. Others would say the cost - £58.00 including delivery for the six piece suite comprising of wardrobe, chest, dressing table, a 4'6" bed and lamp - was value for money. But when it sold in a recent auction for £12,500.00 just 75 years after it was made it represented an increase in value of over 21500%. Who says furniture can't be an investment?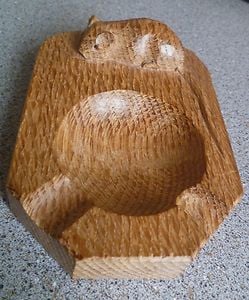 Quality style and exclusivity
What makes and still makes Robert Thompson's mouseman furniture different from all the rest.
Quality, style, and exclusivity in a nutshell. He was inspired by and adopted the techniques of Medieval master masons. This meant he needed to employ old hand tools which give his furniture an individual quality. One of these tools was the adze which recreated the kind of rustic finish which made this oak furniture unique.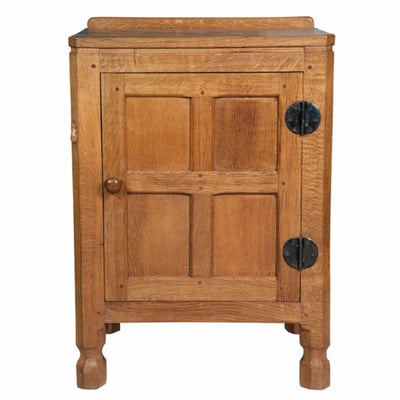 Five year apprenticeships
Also, the furniture was never mass produced always handmade. These days there is a staff of around thirty craftsmen...and what's more each of these craftsmen has to serve a five year apprenticeship with the company. What this means is that the furniture is exclusive, it means there is and always has been a limited supply. Mouseman furniture fulfils all the criteria for a modern day antique, a true investment.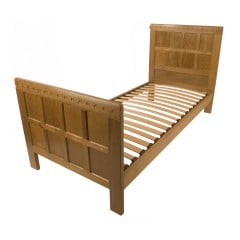 75 years from now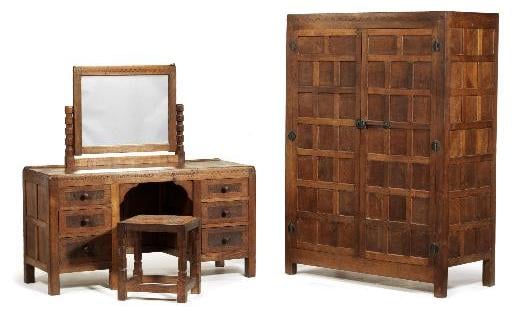 Although Revival Beds don't have the history that Robert Kilburn and the Mouseman legacy has (we only started in 1983). We are starting to hand make beds and bedroom furniture from oak.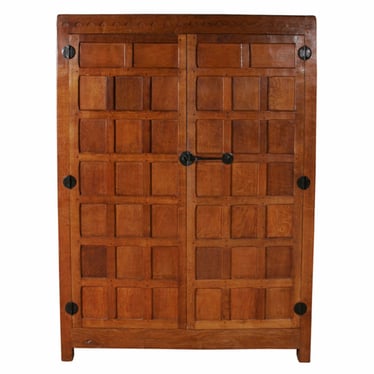 We are convinced our furniture will stand the test of time. It would be nice to think it will show up in an auction 75 years from now, and who knows what the increase in value will be. I doubt very much even Robert Kilburn expected a rise in of 21500% in 'value for money bedroom suite'.
Download Your Free Brochure
There are over 25 solid wood bed frames in the Revival collection, including sleigh beds and four poster beds, which all come will free delivery and installation.
To find out more, simply download your free brochure by clicking on the link below.
*Tennants sale room. November 2012.