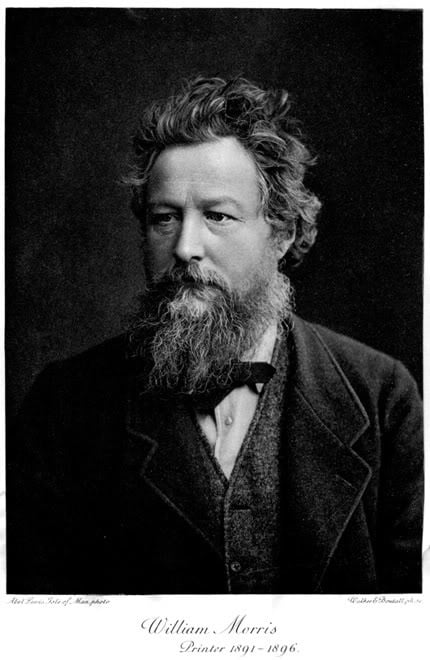 The History Of Designer William Morris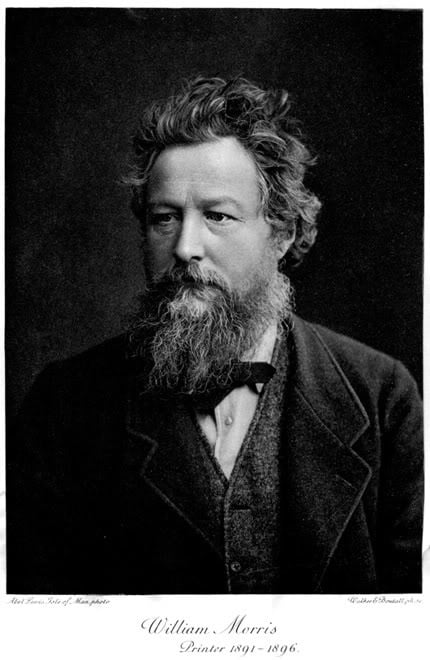 Love of Medieval art
He was interested in design, art, nature, environmental issues, politics and socialism. However it was his design work that has left it's mark. He was particularly interested in the art and designs from Medieval times. During the stoic Victorian times these designs were seen as avant guard and risky. But to this day some of his designs have never been out of print and have been commercially produced by firms like Sanderson's and Liberty & Co.
Take a look at these wall papers and fabrics and you no doubt see a few familiar designs. It's easy to spot the influence of nature in these designs and with names such as 'Strawberry Thief' or 'Chrysanthemum'.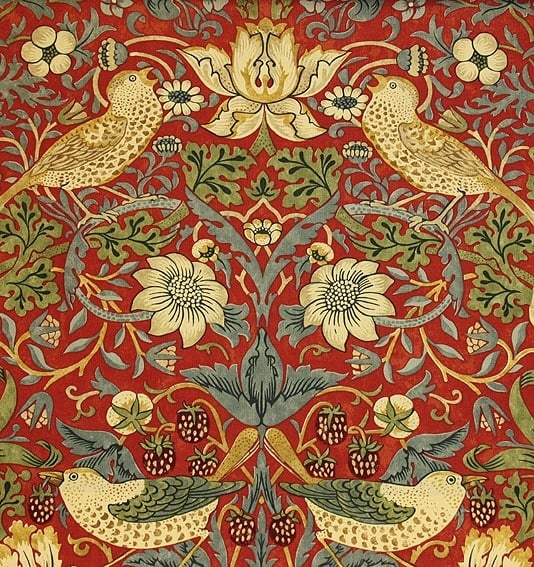 The designs featured birds, trees and flowers presented in a way not seen before. These intricate and colourful patters became and remain very popular.
Morris & Co
The company he founded Morris & Co is still trading today keeping alive his legacy. Much of his work was interior design where he would use his wallpaper, fabrics and style to create relatively modern looking rooms; rooms which didn't follow the trends of the time. It's company still flourishing today.
He's also remembered for some quotations which have stuck with us over the years. Probably the most well known is the first one...and there are couple more for good measure.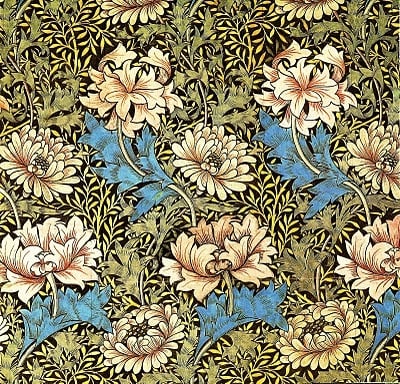 Have nothing in your house that you do not know to be useful, or believe to be beautiful. The true secret of happiness lies in taking a genuine interest in all the details of daily life. The past is not dead, it is living in us, and will be alive in the future which we are now helping to make.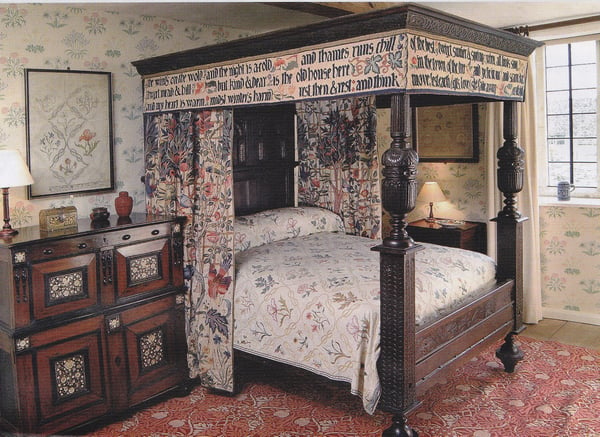 Quality handmade furnishings
At Revival Beds we like the sentiments he based his work on. He had a healthy dislike for mass produced things. It seems there are two reasons for this. Firstly he believed in hand craftsmanship which he felt gave workers satisfaction from the doing and pleasure from seeing the finished article. Secondly he believed in good quality furnishings. In his view much of this tradition had been lost after the industrial revolution. He made it his mission to revive these attributes. He learned techniques from old craftsmen he researched old books and manuscripts to find out the old ways.
Download Your Free Brochure
To find out more about our handmade solid wooden beds and bedroom furniture, simply download your brochure by clicking on the link below.