You're guaranteed a good nights sleep at Weston Hall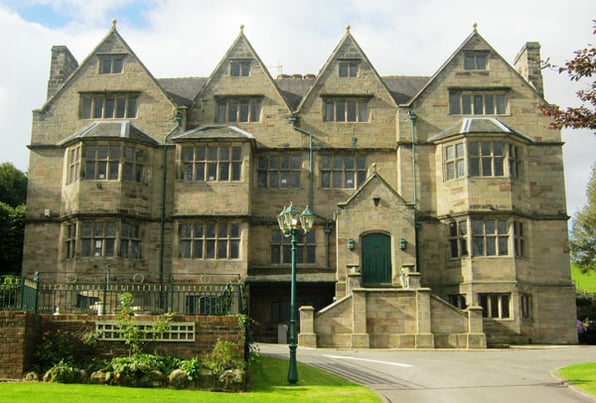 Revival Beds Installation At Weston Hall
As well as hand making beds and bedroom furniture for our customers in their homes, we also take on occasional projects for some of the finest buildings throughout the UK and Weston Hall, a grade ll-listed building, is no exception.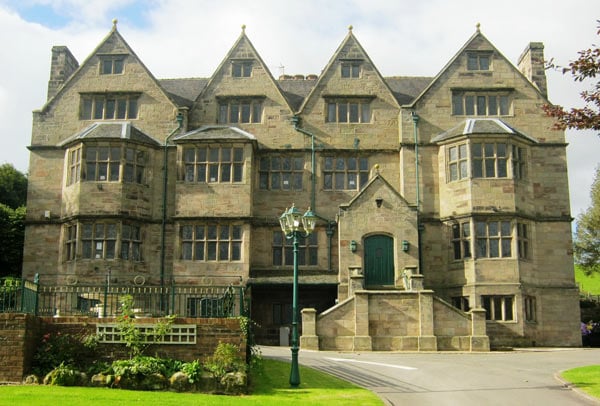 Weston Hall is surrounded by 20 acres of beautiful scenery in the heart of Staffordshire. The Hall retains many of its Elizabethan features including open stone fireplaces and oak beams in many of the rooms and is currently going through an extensive refurbishment program before it opens again for weddings and private functions in November 2012.
Handcrafted Bedroom Furniture
We were chosen by the owner for our British craftsmanship and being able to hand make beds and bedroom furniture that complimented this fine building and its architectural style.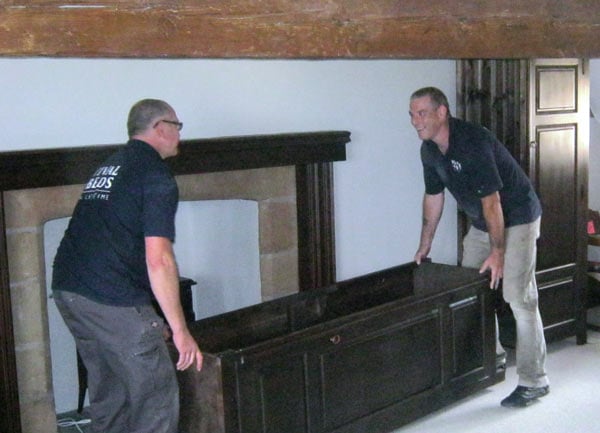 The 3 man delivery team spent 7 hours installing beds, bedside tables, chest of drawers and wardrobes into 8 luxury bedrooms. This included one of the finest beds in the Revival collection - the Ambassador 4 poster in walnut for their honeymoon suite.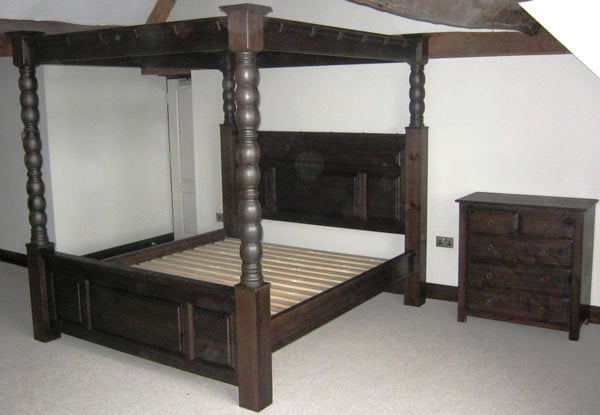 We would like to wish Weston Hall every success in the future.
Download Your Free Brochure
Every Revival bed is only ever handmade to order in Nottinghamshire and comes complete with free delivery and installation, as well as a 21 day money back promise.
There's over 25 solid wood beds in the collection, including oak sleigh beds and four poster beds, which are available up to 8ft wide and in a range of 11 different finishes.
A full suite of handcrafted bedroom furniture is also available, including bedside cabinets and tables, chest of drawers, dressing tables, blanket boxes, as well as 1-4 door wardrobes.
Bespoke options and a colour matching service is also available - please call for details.
To download your free brochure, simply click on the link below.